Do you have a passion for traveling off the beaten path? The rolling in of the new year often comes with an influx of lists featuring the best places to visit and famous destinations to see. But while popular travel spots are great (there's a reason they're popular, after all), there's nothing quite like the travel experiences that come with going off the beaten path.
Veering off the routes most traveled can lead to experiences that are far more immersive, fulfilling, and not to mention memorable. In Belize, those experiences might involve exploring the country by road rather than by air, eating like a local, or visiting lesser known spots.
Not sure how or where to start? The first step to off the beaten path travel in Belize is easy. All you need to do is have an open mind and a passion for adventure. After that, it's pretty simple. Here are some ways to enjoy off the beaten path travel in Belize.
Experience Belize Like Never Before
Sure, visiting the country's most popular islands and attractions will make for instagram worthy shots and envy-inducing stories. But beyond the tourist hotspots and crowded destinations lie unforgettable memories waiting to be made. When it comes to off the beaten path travel in Belize, the writers over at Fodor's Travel are right when they say that this small nation is teeming with eclectic experiences. Where can you go? The possibilities are endless, but here are a few options to start with:
Take a chocolate tour with a Maya chocolate company like Ixcacao. Get a firsthand look at Belize's growing bean-to-bar movement when you do so.
Explore Toledo. Witness an untouched an unspoiled Belize when you explore the Toledo district. It's Belize's southernmost district. And, considering the wealth of natural and cultural beauty it holds, it might also be its most underrated.
Experience Belize's bustling and colorful day markets, like the one in San Ignacio Town. The markets are the perfect place for interacting with locals or simply immersing yourself in Belizean life.
Visit Sarteneja. Watch the sun set over the water in the quaint and gorgeous Sarteneja Village. In fact, it's the only place on mainland Belize where you can do so.
Immerse yourself in Belize's diverse cultures. Visit the seemingly timeless Mennonite communities in the Northwest. Experience the unpretentious Garifuna villages down south. Or, explore the historic Kriol (Creole) villages of the Belize River Valley.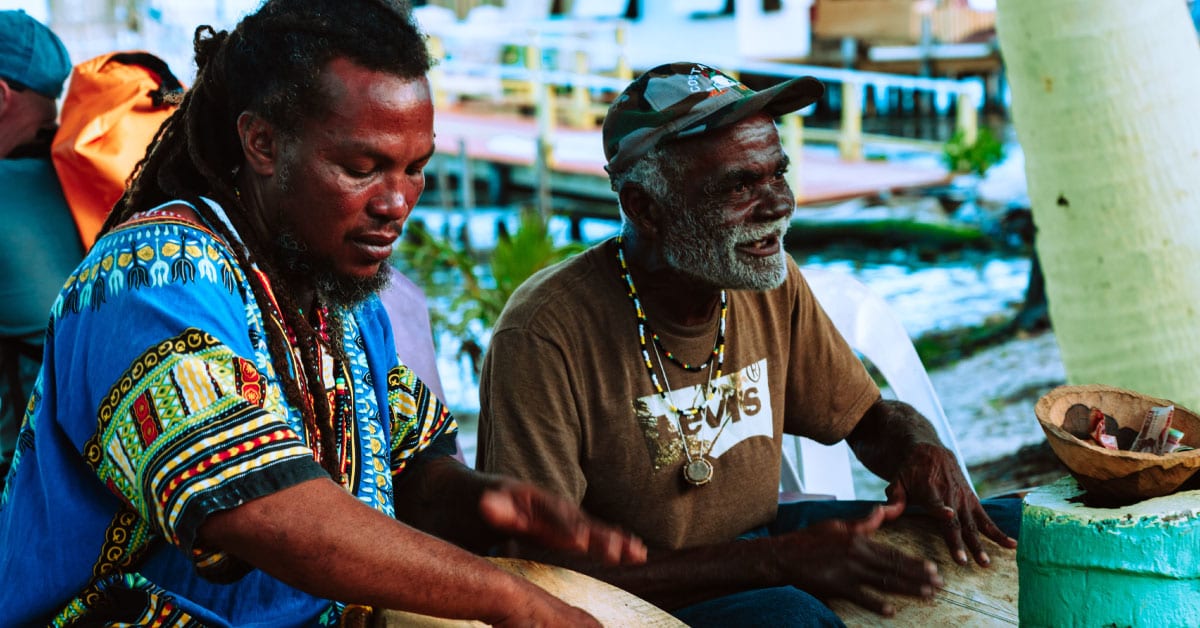 Befriend locals and expats. Why? Because there's no better way to get to know a place than through the people that are most familiar with it. Follow local travellers, strike up a conversation with the neighborhood vendors, and talk to local guides.
Why Travel off the Beaten Path 
According to experts, one of the predicted 2023 travel trends is an increase in persons seeking out new and unfamiliar experiences. In fact, one survey by Booking.com found that 30% of global travelers are looking forward to exploring lesser-known places and hidden gems.
"Forget the usual favorites, in 2023 travelers will be seeking unique vacations that shock, surprise and delight," notes Booking.com's article on travel predictions for this year.
In addition to allowing you to experience real travel at your own leisurely pace, going off the beaten path can ultimately make you a more confident traveler – and one with lots of interesting stories to tell, no doubt.
Where will you be headed this year?
Featured Photo is the footbridge located in the Rio Blanco National Park in Toledo.