The confirmation of reopening Belize's international airport October 1 will mark phase 3 of Belize's travel reopening plan. The reopening of the international airport, which was closed late March to mitigate the spread of COVID-19, comes ahead of the reopening of land borders and cruise tourism. However, the Belize Tourism Board (BTB) now confirms that Belize's a full reopening of the overnight tourism sector in Phase 4 will not occur until January 2021.
Come October 1, visitors will need to book with a hotel that complies with the Belize Tourism Board's 9-point initiative entitled, the Tourism Gold Standard Recognition Program, in which the approved hotels — approved for the Tourism Safe Corridor — have implemented health and safety standards including online check-in and check-out and mandatory mask-wearing in public spaces. Both guests and employees will have to undergo daily health checks and the hotels have set aside "isolation/quarantine rooms" for anyone who may have contracted the virus. Additionally, restaurants and tour operators must comply with protocols of the initiative as well.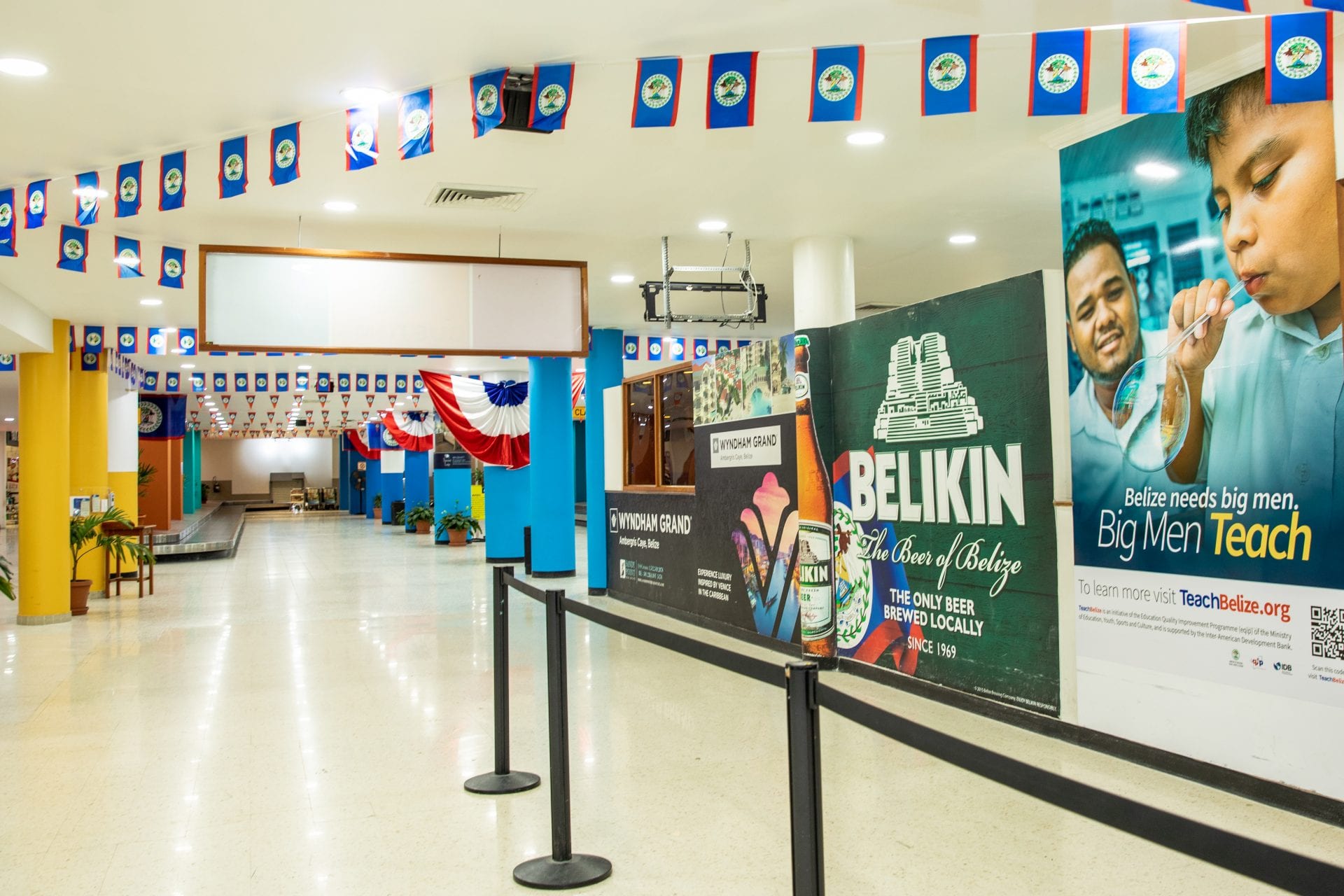 Visitors will need to have downloaded the Belize Travel Health App at least three days before boarding a flight, which can be used for contact tracing and reporting health symptoms. Travelers have the option to take a COVID-19 test 72 hours ahead of departure and will have to verify their negative results when they arrive in Belize or will be tested upon arrival. If the results are positive, travelers will have to be quarantined at their own expense. Touching down in Belize, passengers will walk through thermal scanners where they must have a temperature under 100 degrees Fahrenheit and verify their information on the app.  Masks are required to be worn at all times through Belize's Philip Goldson International Airport.
PHASE 1

– Domestic Travel & Cruise Repatriation –

May 2020

Early on, a strict national curfew and state of emergency was mandated for Belize. Over the course of April and May, restrictions were gradually relaxed which included an encouraging boost for domestic travel. Local hotels and resorts extended discounted rates for local tourism as "staycation specials", while Belizean crew members from various cruise lines were repatriated into mandatory quarantine.
PHASE 2

– Charter Air Repatriation –

June 2020

Chartered air service for repatriation for Belizeans began via United Airlines in June 2020. Although several repatriation flights were allowed to depart Belize in April and May, Belizeans to be repatriated from abroad is expected to continue until September 25. Presently, all returning Belizeans must go into mandatory quarantine in a government-approved facility and test negative before being released.
PHASE 3

– International Leisure Travel –

October 2020

The reopening of the Philip Goldson International Airport marks a phased reopening for leisurely travel, beginning October 1. Arriving travelers can either present a negative PCR test result, taken within 72 hours of travel; or, pay for COVID-19 testing within the airport at the traveler's expense. Additionally, travelers to Belize will be put through a number of precautionary measures. That includes mandatory temperature checks at the airport; numerous sanitising procedures; and agreement to adhere to a track and trace system. Pre-registration on the Belize Travel Health App allots travelers to a 'fast track' lane on arrival.
PHASE 4

– Full Reopening of Overnight Tourism –

January 2021 

A full reopening of Belize's overnight tourism sector is listed as phase 4, with the sole date given as January 2021. Previously, Phase 4 also included Belize's land and maritime borders, though there has been no be confirmation of their reopening. More details are expected in the coming weeks to months.
PHASE 5

– Cruise Tourism –

TBD

Although the CDC has issued a no-sail order for cruise ships operating in U.S. waters that will expire on September 30, that is expected to be extended. However, cruise tourism is listed as the last phase in Belize's reopening plan for travel.
Travel regulations and requirements are subject to change as new developments in COVID-19 arise. It is important to visit www.travelbelize.org/health-safety before booking travel or visiting Belize.
______