Belize is a small, but vibrant country, that's rich in so many ways. When it comes to lifestyle, living in Belize is a luxury within itself. Whether you enjoy scenic mountain ranges and lush tropical rainforests, or prefer blue waters and salty coastal breezes, Belize has the best of both worlds. It's no secret that Belize is one of the most unique destinations in Central America. One of the most beautiful and best places where you can buy real estate is Belize. According to Gallup-Health ways' 2014 Country Well-Being Rankings Report, Belize gets high marks along with several countries in the Americas. Ownership and investment opportunities are endless. It's easy, beneficial, and practical. For 2019 and the coming years, this magnificent and breathtaking English speaking Caribbean country could be ideal for you to live or invest in. Below are some of the Top Reasons to Invest in Belize:
Committed to Sustainability
Belize is fast becoming a leading country in conservation. Many hotels and restaurants have taken a step into protecting the environment by going green.They practice this method by using biodegradables, bamboo, paper, and other types of straws. Not only that, but they also work on recycling products that are harmful to the environment. Most restaurants and hotels have taken up the responsibility to have an organic garden to help supply their food needs. Belize's natural resources are very important to the country. Therefore, Belizeans try to protect them and we hope that our visitors will do the same!
There are many commendable examples of organizations and private businesses making significant efforts and paving the way to sustainability. Read below on some of our most active conservationists.
Tax percentages range between 1% and 12.5% of the assessed value, depending on the type of property, and whether or not it is occupied.
There are no capital gain or estate taxes.
The Qualified Retired Program (QRP)
The QRP is an initiative that was created to facilitate those seeking to retire and live permanently in Belize. If you qualify, there are some enticing welcome benefits that candidates are entitled to through this program. A resident card is for multiple entries into the country without the hassle of a visa. Candidates can enjoy duty exemptions on personal and household effects that include aircraft, motor vehicles, and boats. Additionally, there are tax exemptions on incomes from outside of the country.
English is the official language
Situated among six Spanish-speaking countries, it is the only country to have English as its official language. Cultural diversity is one of the country's best selling points, along with the small population – currently under 400,000.
Belize is conveniently located a short airline (about 2-3 hour) trip from major airports in the US and has direct flights daily on major airlines such as American Airlines, United Air, Delta, Copa, and Southwest Airlines.
With tropical weather all year round, white sandy beaches, pristine blue waters, and lush jungles, Belize is the perfect place to enjoy many beautiful beaches and outdoor adventures.
The Belize Trade and Investment Development Service (BELTRAIDE) is a statutory body of the Government of Belize. BELTRAIDE, a national economic development agency, operates within the portfolio of the Ministry of Economic Development, Petroleum, Investment, Trade and Commerce. Looking to enhance Belize's prosperity by fostering investor confidence, entrepreneurship, business growth and innovation. Beltraide, look forward to enable a dynamic and competitive business environment for Belize's Socio-economic development.
Real Estate Services and Opportunities:
Located in the lush Belize River Valley, the Heartland of Belize, Carmelita Gardens is a sustainable riverfront village featuring a variety of homes, from charming Cottages to Luxury Villas, all are independent and off-grid with modern creature comforts. Respecting nature and self-sufficiency, and with a vision for the future, we are building an innovative new community on the Historic Belize River with a Town Square, Organic Gardens, Orchards, and River Side Parks. If you are looking for a property contact Phil at [email protected]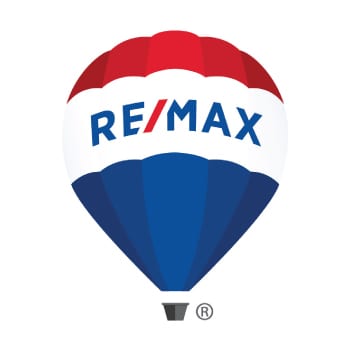 If you are looking for real estate in Belize, we are here to help! Our Team live, invest and work here in Placencia Village on the Placencia Peninsula, Hopkins Village and we have agents throughout the whole country of Belize. Out team is the largest real estate firm in Belize with over 13 agents that have all legally work here, invest here and have a vast area of expertist. We focus on educating our clients so you, the buyer can be very informed of the whole process of buying, living here full or part time, and any other questions you have. We have partners in construction, real estate, legal, etc to help you colapse time frames. If you are a Seller, we will educate you on the market and actual sales to price your property RIGHT. The market here is booming! Belize is the new star of the Caribbean and Central America with its lush land, scenic views, and incredible biodiversity! There is endless exploration in Placencia with new properties just steps away from the Caribbean Sea! If you are looking for a property contact Remax at [email protected]
Sunrise Property Management is proud to offer a wide variety of Sunrise vacation rentals including villas, single-family homes, condos, and aparthotels on the island of Ambergris Caye, Belize. Perfect for groups of all sizes our inventory of rentals can accommodate groups as large as 24 in one compound! Complete with a variety of unique amenities and features each rental has a character all its own. From basic to luxury, Sunrise Property Management offers vacation rentals for all budgets All conveniently located nearby to fun things to do, great places to eat, world class diving and fly-fishing, and of course the beaches. Find your Paradise with a Sunrise vacation rental in Belize! If you are looking for a property contact Simon at [email protected]
Specializing in Island Real Estate for over 20 years - residential, commercial, islands, businesses, condos, villas, beachfront. Help with construction, planning, permits etc. If you are looking for a property contact Amanda at [email protected]
The James Real Estate Group is a boutique real estate agency representing a handful of Belize's prime development opportunities. Therefore, the day to day goal is ensuring buyers what they are looking for and showing them the best Belize experience no matter what part of the country the interest lies.
Vacasa is the leading full service, property management company in Belize with over 200 rental options to choose from.  We are also the largest property management company in North America with more than 23,000 homes worldwide and a presence in more than 22 countries.  Our company is backed by a strong team of 20+ professionals that include Local Operations Managers, Concierges, Rates Analysts, Guest Service Representatives, Housekeepers, and Handymen.
Vista Real Estate Belize's number 1 realty and property specialist; offering a wide selection of properties throughout Belize. With properties for sale, lease or rent in Belize City, Belmopan, Corozal, Sarteneja, Progresso, Consejo and the rest of Northern Belize, as well as San Pedro (Ambergris Caye), Caye Caulker, St. George's Caye, Turneffe Islands, Placencia, Cayo, San Ignacio, Dangriga, Stann Creek, Hopkins, Sittee, Burrell Boom, Monkey River, Punta Negra, Punta Gorda, Toledo, and Orange Walk. If you are looking for a property contact Vista Real Estate at [email protected]