After weeks of delayed efforts to repatriate crew members amid COVID-19, Belizean cruise workers are finally returning home. On May 23, Royal Caribbean's Rhapsody of the Seas became the first cruise ship to drop anchor offshore Belize City in over a month. Onboard, 10 homesick Belizeans arrive in Belize territory after not touching land for approximately 72 days. From complete isolation at sea and a strict regimen onboard the Rhapsody of the Seas cruise, who did not record any COVID-19 cases on board, the Belizeans headed straight into a 14-day mandatory quarantine. The 10 crew members of Rhapsody of the Seas become Belize's first group of repatriated citizens by sea.
One cruise crew member, Ryan Bennet, was filled with civic pride as he entered home in Belizean waters – something he's never experienced on board a cruise ship. Accustomed to ports in the Southern Caribbean, Mexico, and Europe, Belize's islets and channels were a comforting sight to admire. Another crew member, DJ Linda Blease, commended all the precautions Belize took. Notably, which went above and beyond sanitary measures with blockades and law enforcement presence. Another excitedly joked that the warm welcome almost felt presidential. After arriving on boat tender, crew members were happy to be outfitted with personal protective equipment (PPE) before getting comfortable in their new quarantine quarters.
More Belizeans await Repatriation while docked in Jamaica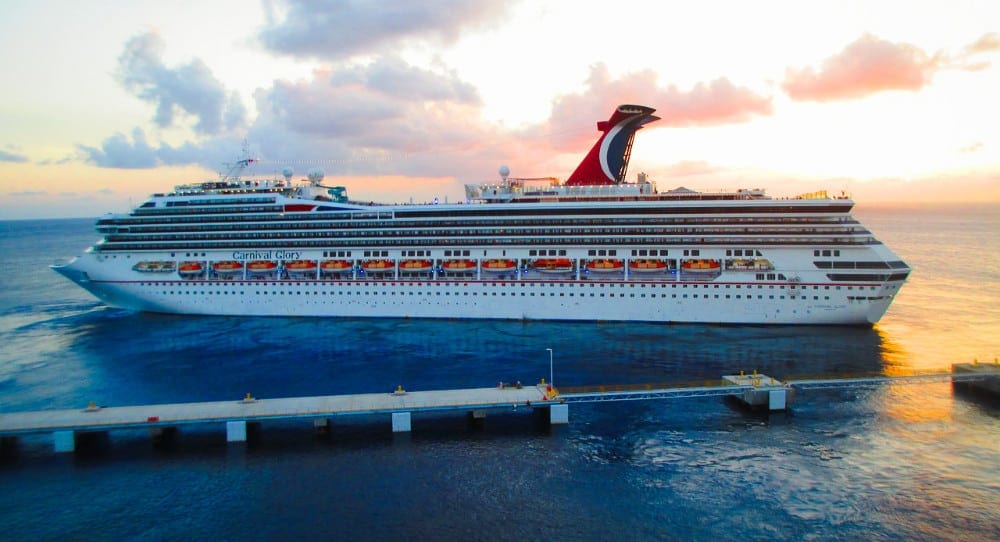 To date, Belize approaches 45 days without reporting a new COVID-19 case in country. Not to mention, no active cases in country making Belize COVID-19 free. Additionally, a national State of Emergency enacted April 2 effectively closed all borders and seaports on April 5, including to Belizean nationals. On May 17, the Government of Belize Press Office informed the public that they are taking steps towards the legal return of Belizeans and invite all those wishing to come home to write to the Ministry of Foreign Affairs. Belizean crew members aboard cruise ships have the companies handling the process and expenses on their behalf.
Currently, 10 Belizeans on board Carnival Cruise's Carnival Glory remain docked in Jamaica as they await clearance for repatriation. Though no date has been confirmed, Carnival Glory's next stop is set for Belize to return Belizean crew members home. Paperwork via the cruise company has been submitted on their behalf as they wait in eager anticipation. As of May 28, the crew on board Carnival Glory have not disembarked from the ship in over 70 days.
Caribbean Repatriations by Sea
Though bound indoors, seeing home – a Belizean coastline – is a welcomed change from cruise views. The 10 repatriated Belizeans have no complaints about the 14-day period; a medical check-up is required before checking out. Though quarantine is at a designated facility at your own expense, cruise companies are financially covering their repatriated staff. Cruise companies like Royal Caribbean and Carnival Corporation are embarking on a Caribbean-wide tour to drop off stranded workers, which includes more Belizeans stranded at sea. The full Caribbean roster includes citizens of St. Kitts, Dominica, St. Lucia, Grenada, Trinidad, St. Vincent and the Grenadines, Colombia, Panama, Costa Rica, Honduras, Guatemala, Belize, Haiti, Dominican Republic, and Jamaica. In contrast, Carnival Corporation has agreed to repatriate 998 people on flights to foreign countries from the U.S.; Norwegian Cruise Line Holdings has agreed to repatriate 3,542 people; and Disney Cruise Line has agreed to repatriate 1,190 people.