In 1996, after an exhaustive process to prove the Belize Barrier Reef was worthy of global distinction, the United Nation's Cultural Education and Scientific Organization (UNESCO) agreed that the seven proposed sites were all places of outstanding and universal value; subsequently deemed the Belize Barrier Reef Reserve System a World Heritage Site. Located within Lighthouse Reef Atoll, the Blue Hole Natural Monument is Belize's most iconic image and one-seventh of Belize's World Heritage Site. Since this tranquil abyss was first revealed to a global audience in The Undersea World of Jacques Cousteau – Secrets of the Sunken Caves (1971), the mysterious geological wonder has been on every Belize bucket list. The almost perfect circular chasm of deep blue measures a 1000ft across and is more than 400ft deep, making it the only "Blue Hole" on earth visible from space.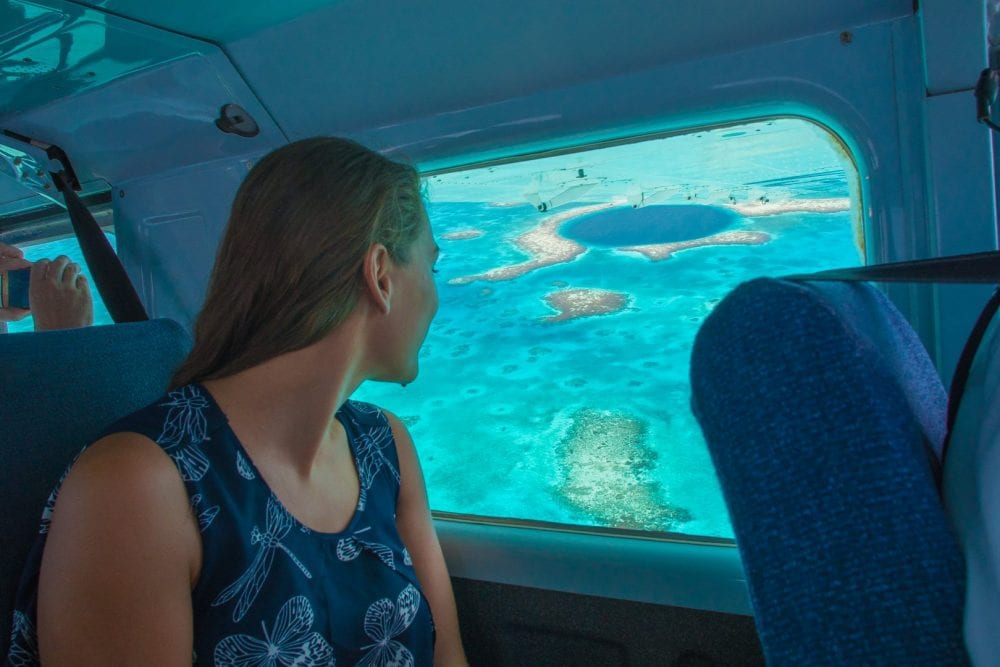 Though its aerial perspective is breath-taking, its true wonders lie underwater: giant stalactites, dripstone sheets and limestone columns (all proof the cavern formed above sea level) are now inhabited by curious Caribbean Reef Sharks and Black Groupers. Descending by tank through its thermocline is an expedition into darkness; its limestone wall is a calming reference as you slowly sink to the recreational diving limit of 130ft. Here, an eerie hue of dusky cobalt illuminates' greyscale columns carved by erosion during the last ice age. In just a few minutes of immersion, it becomes difficult not to be in awe of nature's handiwork.
A quick glance down reveals a sandy shelf at 170 feet -the only visible marker before the abyss below. Bringing wonder and just a hint of trepidation, you have to wonder what the cave formations must have looked like before it was submerged. During ascent, air bubbles race ahead of you, seeping through the cavern's cracks to the surface as sharks curiously eye their visitors. As the dive boat's silhouette reappears in the turquoise tints of the surface, you realize that the 30-minute dive, much akin to time travel, took you back thousands of years, offering a surreal and unique glimpse at the geology of the glacial period. It's easy to appreciate why the Great Blue Hole is the crown jewel of Belize's Barrier Reef and one of the seven locations that comprise our United Nations Educational, Scientific and Cultural Organization (UNESCO) designated World Heritage Site.
Written by Carolee Chanona for the 2020 Belize Gold Book. Article found on page 50 of the 2020 Belize Gold Book. 
Read more articles from the
#BelizeGoldBook here
: