A big component when planning your vacation is checking to see what the weather will be like when you arrive. The climate may affect many factors when trying to have a tropical getaway, so it stands to reason it's a concern for many when deciding when to book a trip. Thankfully, for tropical getaways like Belize, the seasons are simplified by half, with the country only experiencing wet and dry seasons. Still, travelers may be hesitant to book between June to November, including activities, which is Belize's rainy season. But they soon realize that visiting during that time rarely makes a difference. The rain either doesn't last for more than a day, or they find great alternative rainy day-friendly activities to experience in Belize. Here are some of the best to keep in mind should you find yourself waiting out some showers.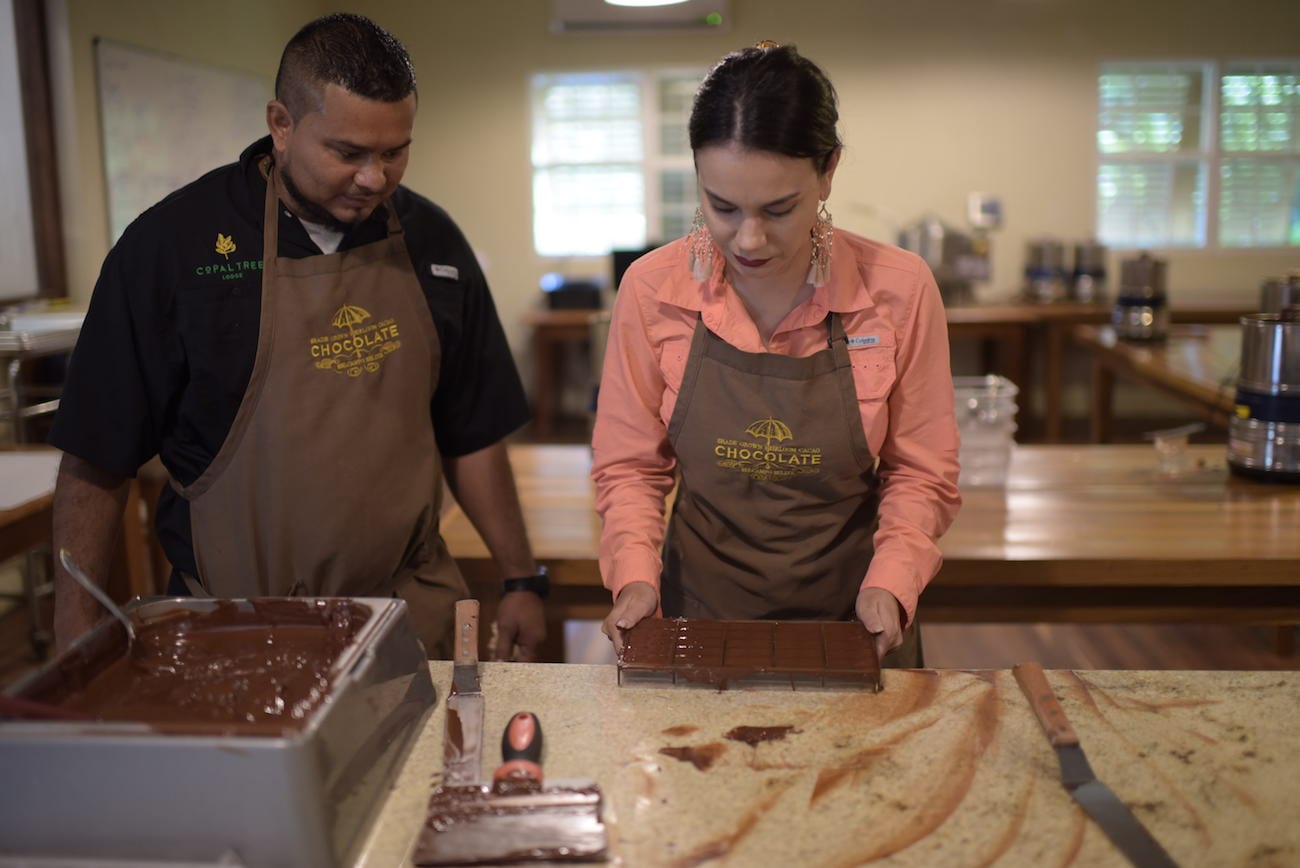 This popular foodie activity is a must, regardless of whether the weather is less than ideal. At this hands-on tour, you get to learn the process of making chocolate from scratch. Head to Sam Ignacio for a class with Ixcacao and learn how to grind a cacao bean to liquid goodness. 
It feels like museum visits were made for rainy days. Belize City is home to the famous Museum of Belize, which holds a rich history and artifacts hundreds of years old. Here, you'll get to learn about Belize before it became Belize and all the battles that led it there. Fun fact: the museum used to be a prison from 1857 to 1993! It was later restored and renovated into the national museum in 2002. 
Hopkins is said to be the cultural capital of the country, with the vibrant Garifuna people calling it home. You can take part in an authentic drumming experience at Warasa Garifuna School, where you'll learn how to hit the right rhythm as the lovely dancers sashay to the melody. 
View this post on Instagram
Sipping freshly brewed coffee at a quaint café with the rain pattering on the windows? The word cozy doesn't even cover it. When the sun is nowhere to be found, make your own fun coffee shop bucket list and go café hopping. Belize City is a great spot to try this, where you can grab breakfast at Le Petiít Café and then make your way to the Living Room for coffee with a friend in the afternoon.
Belize's culinary scene knows no bounds, and you don't need pristine weather to experience it all. If you find yourself suddenly trying to fill up some time, check out stellar restaurants nearby. Belize being a cultural Mecca means you'll find diverse ethnic foods anywhere you go. In San Pedro, hit up Elvi's Kitchen or Briana's food place where everyone orders the rice & beans. In San Ignacio, try out Guava Limb Café or Crave House of Flavor. For the north, fan favorites Nahil Mayab and Maracas Bar & Grill never disappoint. Each of these establishments not only offers enticing cuisine but traditional Belizean plates as well.