Eating well is one of the best parts of any trip. Truly, nothing tastes better than freshly prepared food, and farm-to-table resorts are as fresh as it gets, where the food is grown sustainably and harvested on-site. However, a knockout menu is more: resorts rooted in food adds another dimension to the guest experience and its surrounding. In Belize, that may look like a Maya cooking class or gardening workshops and tours.
Belize fulfills every need of the locavore who, by definition, makes an effort to eat food that is grown, raised, or produced within 100 miles.
Whether you want to savor the local bounty or come home inspired, these farm-to-table resorts will inspire your green thumb — as well as your appetite.
Itz'ana Resort invites you eat, drink, and be Belizean with culinary experiences that transcend the Caribbean. From fine, seasonal dining to masterfully crafted cocktails, Itz'ana's chef-driven food-and-beverage program is designed to satiate and inspire every palate. Limilia, their onsite restaurant, celebrates the diversity and abundance of its surrounding area; specifically, with a nod to the Garifuna. The seasonal, seafood-focused fare highlights locally sourced ingredients, including vegetables from the organic farm and fresh fish, line-caught by on-staff fisherman. Plus, plenty of in-house foodie adventures like Chef's Table events, mixology class, high tea, a chocolate workshop, and more.
With its name translating as the personification of the Earth herself, it's no surprise that the hydro-powered Gaia Riverlodge highlights how infinitely generous nature can be. A full-service restaurant menu reflects the various influences in the Belizean cuisine, with a twist of fusion and international flavors. Onsite, their own organic garden – farmed by Mayan farmer Samuel – provides daily-picked fruits and vegetables. The rest of the ingredients come from a network of local gardeners and farmers so that we ensure we offer the best produce in the area while respecting our philosophy of sustainability. Don't miss out on the complimentary private tour of the Maya organic garden when staying at Gaia.
Lionfish, while exotic and beautiful, are a menace to the waters of Belize. However, staying with Ray Caye can help control the local lionfish population and support the Belize Lionfish Project by eating signature Lionfish dishes! While fishing around Ray Caye is not permitted (catch and release only), divers can spear Lionfish! Grab a trident provided by the island resort and do your part for the Belize Barrier Reef before having it cooked later. Onsite, the Lionfish Grill does an excellent job to convince even the most dubious that lionfish is safe and delicious!
As OCEANA Belize encourages, "To beat they, yuh have to eat they!"
Copal Tree Lodge awarded by Business Excellence for Best Farm-to-Table Dining Experience 2020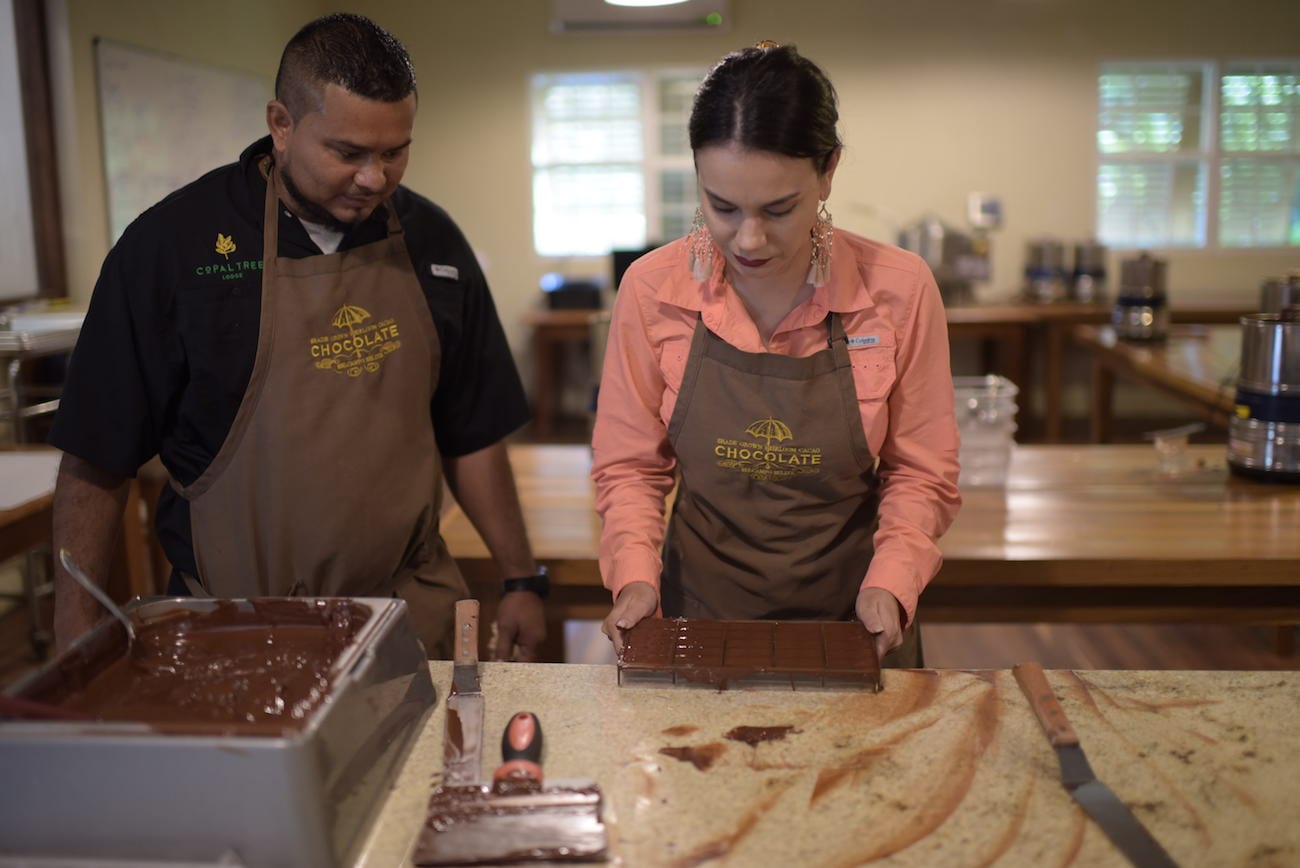 Copal Tree Lodge is a luxury eco-lodge and 3,000-acre sustainable farm – the first organic farm in Belize- with 16 private suites and one, three-bedroom villa. Surrounded by 22,000 acres of intact rainforest preserve within the Maya Mountains of Punta Gorda guests can participate in hands-on learning. After all, you're in the Deep South. Explore the production of coffee, chocolate, and more at the onsite Farm Center; plus, the culinary traditions of the region. The lodge also recently offers a farm-to-flask initiative in the form of their Copal Tree Rum distillery; Coppali is located adjacent to the hotel.