There are very few pleasures in life that measure up the euphoria of newlywed bliss. After all, what is a honeymoon but a time of seclusion only to be spent with your significant other? It is often said that the wedding is for the guests and the honeymoon is for the couple. If this is true, then finding yourself sunbathing atop the glistening Caribbean Sea on a private island located only five miles from the Belize Barrier Reef seems like a fair trade after potentially stressful nuptials.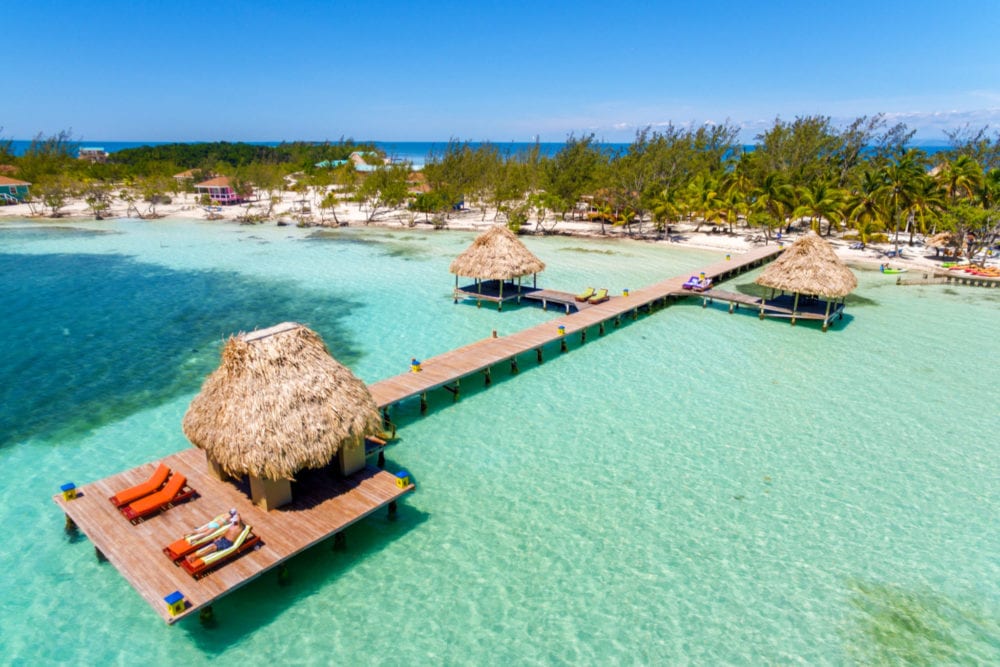 Everything you need to unplug, unwind and connect on your honeymoon is at your disposal at Coco Plum Island Resort. Accessible only by boat, this private island oasis allows for no more than 42 guests at a time. You can be sure that you and your loved one will have plenty of space to enjoy the intimacy of a private island honeymoon. Crystal clear shallow waters surrounding the island are perfect for snorkeling, kayaking, fly-fishing, and swimming. You can choose to be as relaxed or as adventurous as you wish.
Just steps away from the sea, brightly-colored and uniquely named cabanas are purposefully situated in a staggered pattern along the beach to enhance privacy without obstructing the views. Indeed, the island is yours to revel in!
Your Private Oasis
There's no need to wait in long lines or wake up early to reserve a spot on a crowded beach. At Coco Plum Islanda uniquely intimate setting is provided for you. Enjoy your catch-of-the-day dinner under starlit nights on overwater docks; wake up to breakfast in bed with blissful sunrises viewed right from the balcony of your private cabana. Spend your days basking under the Caribbean sun in hammocks or under a thatch-roofed palapa. Relax in a beach bed, surrounded by water so clear you can see the sandy bottom – perfectly made for an afternoon siesta.
The Uniqueness
If you worry that you might go stir crazy on a quiet private island? No need to! You can expect personalized service and friendly guides to coordinate a variety of jungle and sea adventures. Create the perfect honeymoon itinerary! Several tours and activities are complimentary such as snorkeling along the second largest coral reef in the world and hiking to the top of ancient Mayan ruins in Belize's lush tropical jungle. Want to surprise your new partner on your romantic honeymoon? Get PADI certified to check scuba diving off your bucket list. Then use your newfound skills to explore the underwater world – diving alongside gliding sea turtles and friendly nurse sharks in the top-rated dive destination in the world. Alternatively, take the more relaxing route and treat your loved one to a sunset cruise or couples massage in the Serenity Spa.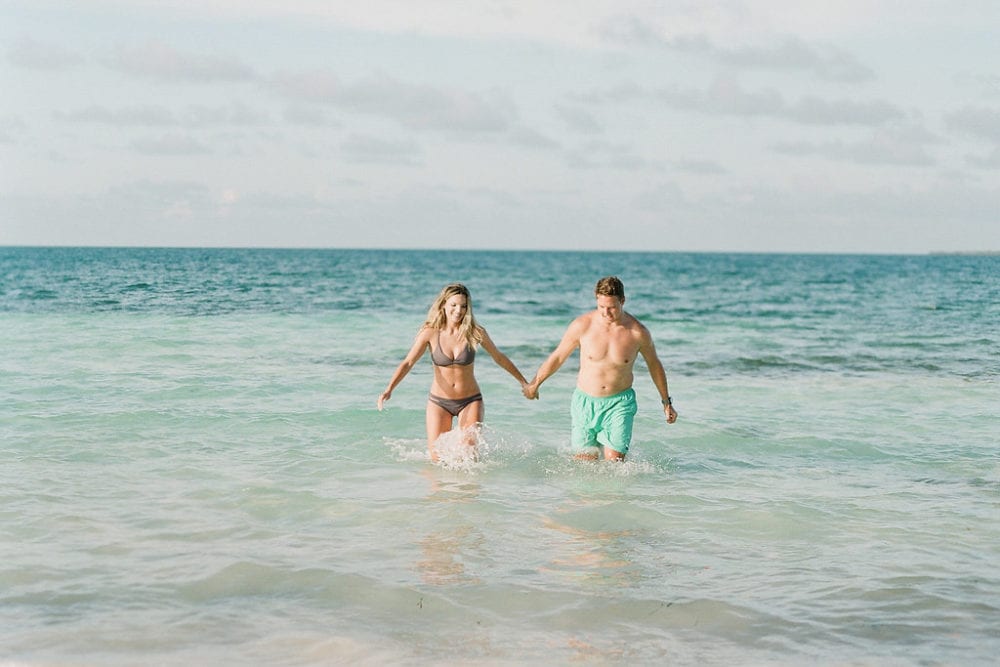 Go off the grid and escape to your very own private island for your honeymoon escape. Unwind with hypnotizing views of the breathtakingly blue waters of the Caribbean and lose yourself in the bliss of love.
Original Article By: Kimberly Castillo
Similar Articles:
A Romantic Paradise
La Isla Romantica
Make your dreams come true in Belize