As 2023 approaches, you may wish to move your desire to purchasing real estate in Central America to the next level by putting your money where your aspirations are! Admit it. You've talked about buying a second home, retirement nest, or investment property for so many years, your friends and family are sick of listening to you—and there's a good chance you're sick of hearing yourself too. Time to strike while the market's hot by targeting Belize, the only nation in Central America offering substantial rewards to serious buyers like you.
Why Belize? Let us count the ways you'll benefit…
As a former British colony everything about your purchase will be conducted in English.

You'll be perpetually surrounded by recreational opportunities that are so diverse, you'll never get bored.

Property values are remaining stable throughout the nation.

Unlike neighboring nations, you own your property outright.

There are no capital gains taxes on RE purchases and property taxes range between 1% and 1.5%.

Retirement incentives are spectacular thanks to Belize's Qualified Retirement Program (QRP).

You can arrange financing through local financial institutions or offshore entities.

Ex-pats insist that buying property in Belize is easier than previous real estate purchases back home!
Worries about the economy? Put those fears to rest
Belize is a unique nation in that foundations put into place as members of the British Commonwealth and later as an independent nation are designed with investors in mind, thus the process of acquiring property is boosted by a nation where currency fluctuations are so minimal, they're barely noticeable. Further, a healthy tourism trade that is projected to remain "meteoric" in the years ahead is predicated. Having come through COVID in good shape because the tourism industry reacted quickly and efficiently, investors are taking notice of the country's resiliency and willingness to adapt to changing circumstances, points that shore up the nation's future.
Purchase in an area that suits your sensibilities
Prime real estate is available throughout the nation so you can match your lifestyle with the area that benefits you most. Among the geographic hubs you can explore are towns and villages that are especially attractive to folks seeking a specific vibe. Choose from well-developed Ambergris Caye, laid-back Caye Caulker, the Placencia peninsula that's home to the best beaches, the vibrant Cayo District and Corozal, closest to the Mexican border. Plenty of inventory exists along the Caribbean coastline at prices that tend to amaze shoppers who are just beginning to explore the Belize market.
Your mission: Made easier by a personal guide
Whether this is your first experience buying overseas real estate or you're a seasoned expert, finding the right real estate agent to help you from start to finish is not only a sound idea but you'll save money and avoid pitfalls that plague folks from North America who insist on going it alone. You need a solid representative willing to go to the mat on your behalf–who won't waste your time by showing you properties that you can neither afford nor pursue–only to find that they are deed-restricted or come with other conditions attached.
Savvy real estate agents associated with ReMax 1st Choice have been helping investors pursue dreams of real estate ownership in Belize long enough to assess what clients are seeking. Given the fact that 2023 is projected to be a solid year in which COVID recovery is driving the real estate market, you can count on these professionals to guide your search every step of the way.
Help with every aspect of your real estate transaction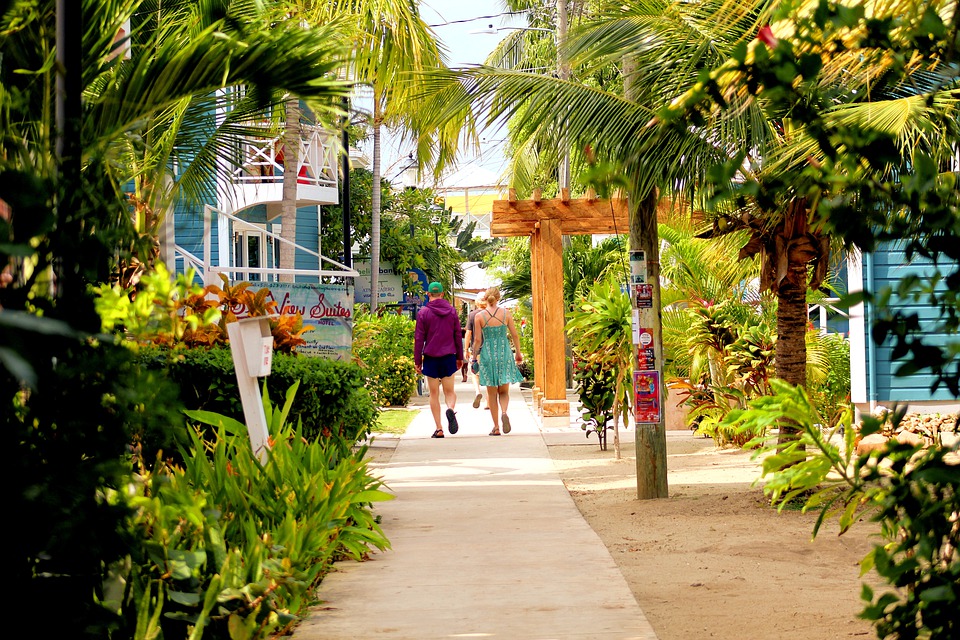 In addition to knowing the ins-and-outs of property acquisition on behalf of non-Belize citizens, 1st Choice Belize agents work closely with financial institutions, attorneys, government agencies and local organizations so clients are privy to all the professional help required understand the transaction process. Your agent has access to attorneys eager to help shoppers with title searches and savvy about nuances required to expedite a purchase. As a result of this expert assistance, you can expect the period between deposit and closing to take about 90 days, and your representative can handle all details related to that closing if you can't be in Belize on that date.
Further, you can expect transparency every step of the way that includes informing you of individual costs associated with your purchase (e.g., the government stamp transfer, sales, and title search plus attorney fees), reason enough to enhance your confidence level to a place of trust. There are plenty of reasons to consider purchasing property in Belize. There are even more reasons to trust your transactions to the knowledgeable professionals at 1st Choice Belize! Start searching from the comfort of your home. When you're ready to come down for a look, we'll make sure you're taken care of in ways that make this the easiest real estate process you've ever experienced! 
 Feature Image Courtesy Benedict Kim