Toledo is the southernmost district in Belize, with Punta Gorda as the district's capital and hub of activity. It is small, tranquil, and untouched, yet has everything to offer in experience. To experience Toledo is an eye-opening surprise: calling its 1,700 square miles of rainforests just 'lush' would be an understatement. There is an extensive network of caves, coastal lowland plains, and offshore cayes, as well as mountains. Several cultures live and share this Southern gem: Mopan and Kekchi Maya, East Indians, Mennonites, and Garifuna.  
Toledo is referred to as the 'forgotten land' because it is remote, quiet and unspoiled. This is a place where you could certainly live off the grid. Surely, there are few places like it; a place to explore and immerse oneself in nature, untouched for centuries.  
Things to Do
If you love the sea, you may choose diving, snorkeling, sailing, kayaking, or maybe tubing along the waterways. There are strategic villages where you can visit and stay in Toledo, such as Monkey River or Rio Grande to build a base. Not to mention, birding is said to be excellent! If you are a people person, visit the nearby Maya villages where the descendants of the original inhabitants of our land still thrive. Get a guide to tour Maya pyramids, remnants of ball courts and stelae in Nim Li Punit or Lubaantun. A must-see is the Belize Spice Farm and Botanical Gardens, which is stunningly beautiful and fragrant with the aroma of vanilla.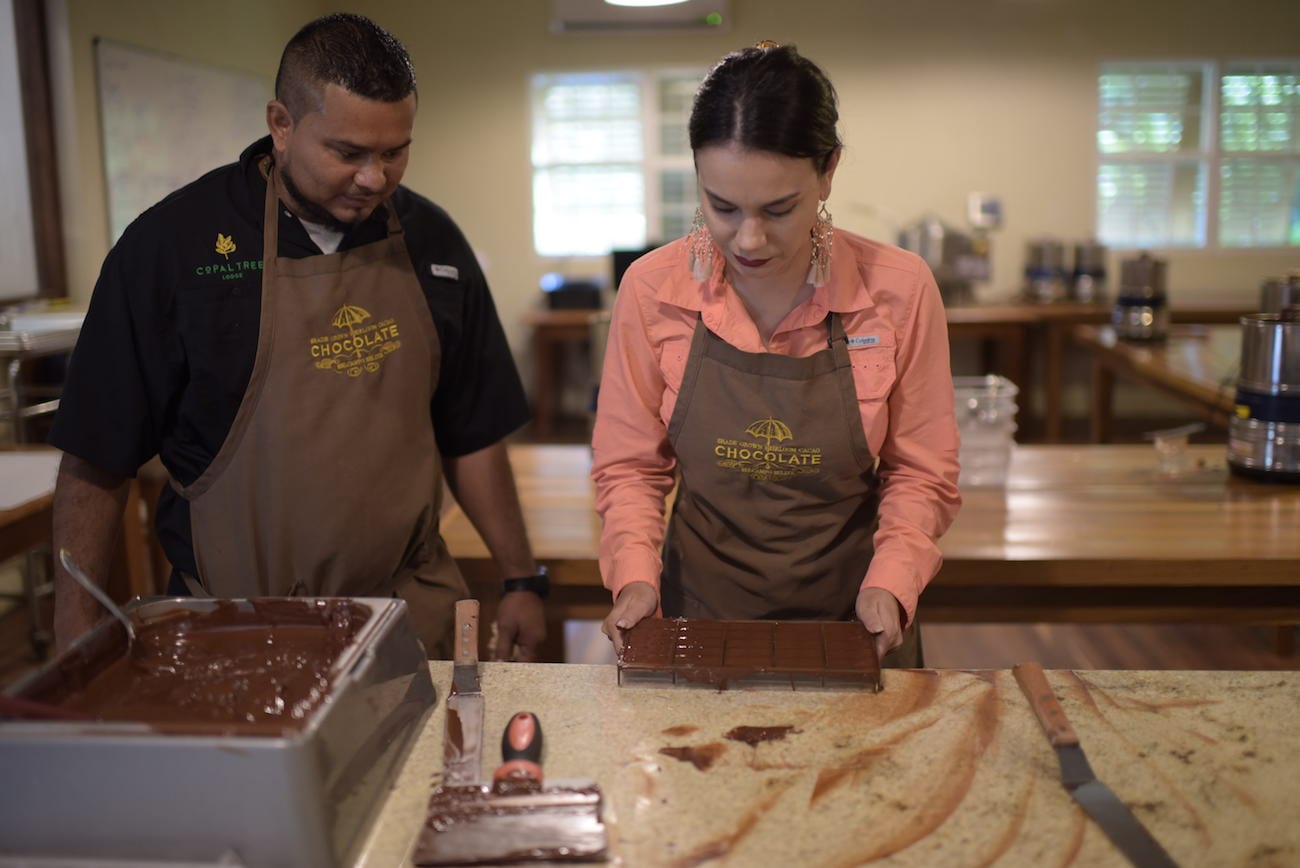 Food
The Toledo District is a food basket, providing us with corn, beans, and cacao.  And who doesn't love Chocolate? Come to the Toledo Chocolate Festival in May where you can see how it is crafted and taste different varieties; see the many ways it can be used in food. Here, you can also sample sumptuous dishes at local eateries, using crops like sweet potatoes, yams, avocados, and plantain. The Toledo Market offers all these and more, fresh from the farms with food and spices. North of Punta Gorda Town, lies the Port Honduras Marine Reserve; which is a sanctuary as well as a base for some small fish and lobster enterprises. There is no shortage of seafood, or ways to prepare it. 
Where 
t
o Stay
If you want to be near Punta Gorda town in Toledo, places to stay can be limited. Most travelers highly recommend Muy'Ono Resorts' Copal Tree Lodge. This eco-lodge is inspired by the beauty and biodiversity of Toledo District and Belize. From their remarkable architecture to their fine cuisine, properties of Muy'Ono Resorts offer guests intimate and inspiring encounters with parts of the world not many get to know – and the chance to slow down and truly discover them.
How to Get There
The most economical and reliable option for Toledo District is PG's James Bus Line. Another option would be to rent a car to be able to experience the stunning beauty of the Hummingbird Highway. Toledo is a lengthy, but scenic, road trip. Roam Belize is a local tour company specializing in tours and land transfers. You can also take a flight on Maya Island Air from the International airport in Belize City, for a short trip and land right at the Punta Gorda Airstrip. 
Photo Courtesy: Belizing.com