Ambergris Caye is known for many things: the go-to party island, the ideal weekend getaway, and every first-timer's perfect induction to Belize's allure. Add to the list a great central hub for family vacations, and you have yourself a fool-proof destination for iconic memories. This is why a post-covid family vacation in a place like SunBreeze Suites is optimal for reintroduction to (safe) travel.
Sitting just on the southern edge of the world-renowned San Pedro Town, SunBreeze Suites has a total of 21 suites available to self-catering guests. Both the Ocean Front and Ocean View rooms are commendable in their own right, spacious and luxurious, allowing for a breezy family get-together. Worried about your family's safety during these times? The establishment is also a member of the exclusive list of Gold Standard certified hotels in the country. In other words, SunBreeze Suites makes it a priority to ensure guests' health and safety with various protocols, while fostering long-lasting experiences earned on the island.
A significant benefit to staying at SunBreeze Suites is the flexibility in your family-fronted vacation. Certain suites are able to connect to allow a larger living space depending on the size of the group, complete with fully-equipped kitchens and private balconies. These modern comforts make it easy for a seamless family vacation, which we all know can get a little overwhelming if traveling with a larger group. Not to mention the privacy and quiet that comes as a bonus with the beachfront rooms, a much-needed respite for parents traveling with young kids.
As for the little ones, should they get antsy, SunBreeze also boasts a beckoning pool. Additionally, the dive shop offers myriad marine-related experiences for the whole family. Running late to a tour? The on-site open-air restaurant makes it easy to grab a quick breakfast before heading out to sea, a convenience that is surely appreciated when traveling with a rambunctious bunch.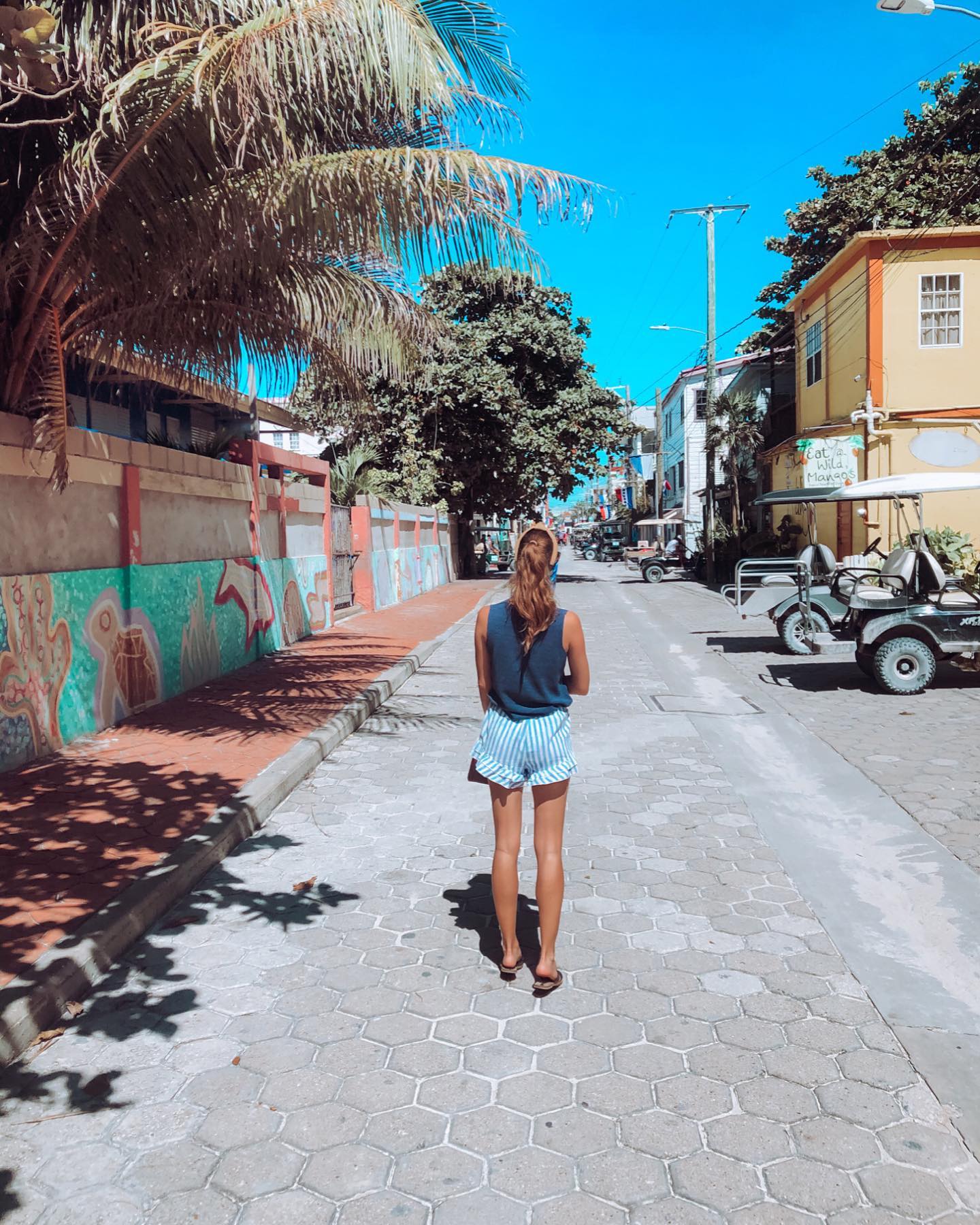 Did we mention the location is central enough to still enjoy some island exploration? Local restaurants and delis are a few minutes' walks away, or hop on a golf cart and explore the sister property of SunBreeze Hotel, right across the street from the island's small airport. This is great to keep in mind should you wish to return to the island in the future and want to stay right in the buzzy downtown area.
The beauty of a self-catering accommodation such as SunBreeze Suites is the control it grants you to customize a family-friendly vacation. Whether you wish to stay awhile and get a taste of island-living or make it a base for some highly recommended island hopping, there's no way your kids won't beg to revisit again and again.