The year 2021 began with new travel restrictions and testing requirements, and the travel industry is naturally adapting. With the CDC requiring all arriving passengers as of Jan. 26 to present a negative COVID-19 test within 72 hours of travel, travelers have to figure out where to acquire a COVID-19 test abroad. And — they'll need to consider the next steps if their results are positive, which leaves them abroad until recovered. Besides being a certified Gold Standard Hotel and recognized with the SGS Safety Certification mandated by Radisson International, the Radisson Ft. George Hotel & Marina is expanding their COVID-19 capacity. Whether you test positive on arrival at the airport or en-route back stateside, Radisson Ft. George Hotel & Marina offers on-site COVID testing and discounted accommodations for quarantine should the result come back positive.
CDC-Compliant Rapid Testing On-Site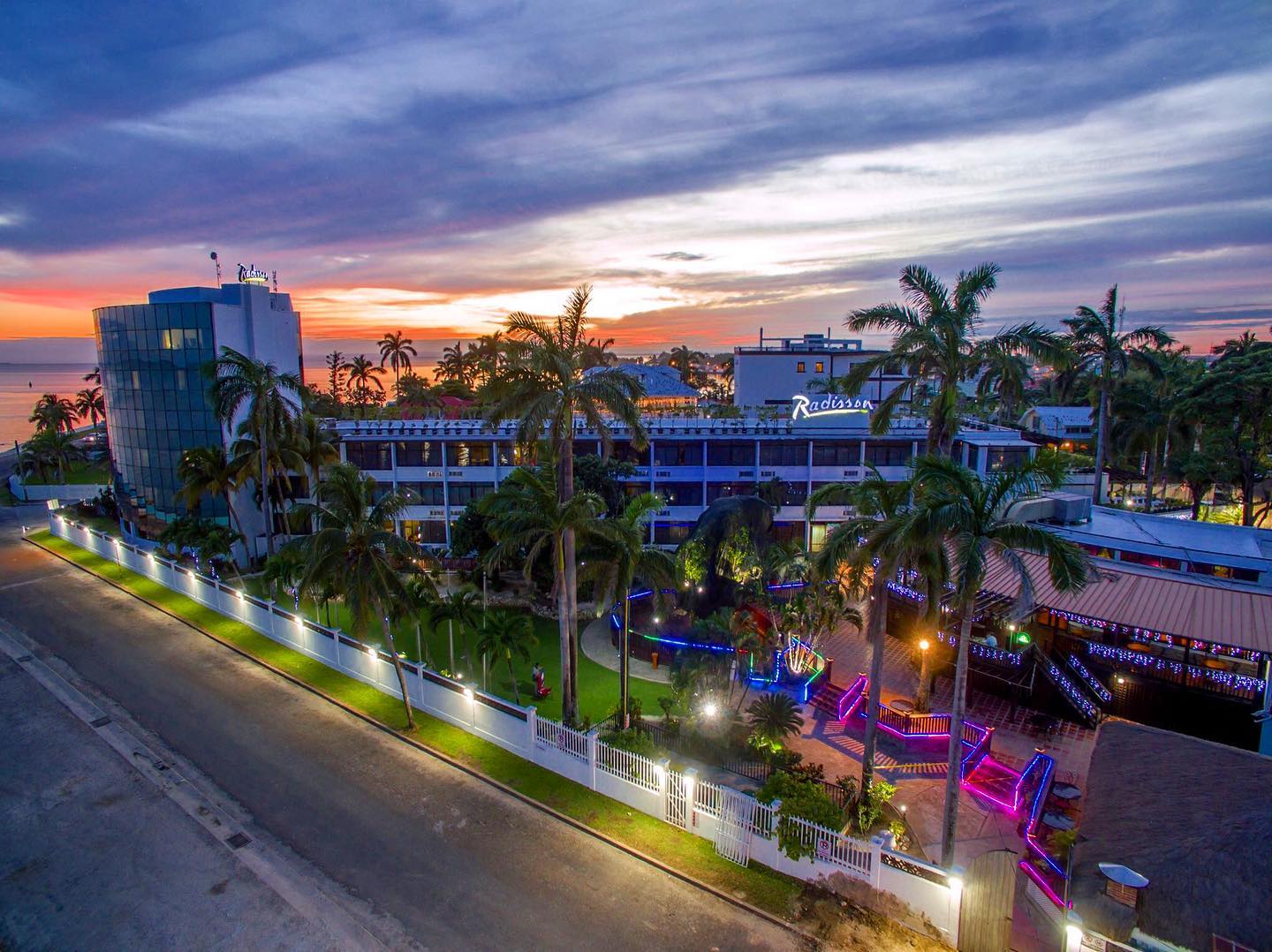 To facilitate the new requirements mandated by the US Government, for anyone traveling back to the USA, the Radisson offers rapid testing on-site every Tuesday, Thursday and Saturday from 8:00 AM to 10:00 AM. The printed test results will be available within 30-45 minutes, and the cost is BZ$175 (US$87.50) per person. This service is being offered by the Belize Diagnostic Center, which is a recognized healthcare provider in the country.
For those that may test positive, whether on arrival at the airport or en-route stateside, the Radisson Fort George is also offering special rates for those needing to quarantine. Transferring from another property, like from the islands or Belize's lush interiors? Where to quarantine can be one less worry. The Radisson is extending a quarantine rate of USD$119. + 13% tax based on single occupancy per night. If the Ministry of Health & Wellness agrees on a shared room, (couples or with children), the rate is USD$15+ tax for the additional person in the room. Additionally, there are special rates available for Belizeans and Residents.
About the Radisson Fort George Hotel & Marina Belize
With the health, safety and security of guests and team members as its utmost priority, Radisson Fort George Hotel and Marina is implementing the Radisson Hotels Safety Protocol program. The in-depth cleanliness and disinfection protocols were developed in partnership with SGS; SGS is the world's leading inspection, verification, testing and certification company. This program is designed to ensure guest safety and peace of mind from check-in to check-out. Additionally, the Radisson Fort George Hotel and Marina has been a designated quarantine hotel for the Ministry of Health & Wellness since the inception of the COVID-19 pandemic in Belize.