As we kick off a new year, there is plenty of new and noteworthy hotel news to report. On the forefront, however, is the much-anticipated opening of the Alaia Resort from the Autograph Collection. Scheduled to open in March 2021, Alaia Resort, Autograph Collection will be the first Marriott-branded property in Belize. Furthermore, it will operate as the first true four-diamond beachfront resort on Ambergris Caye.
Situated in the historic town of San Pedro, Alaia broke ground at the end of 2017 with a launch plan of five phases. Today, although slightly delayed, the plan is taking shape.
The unique Alaia boutique resort is defined by unique design in one of the most desirable locations in the world. said Laurent De Kousemaeker, Chief Development Officer, Marriott International Caribbean and Latin America.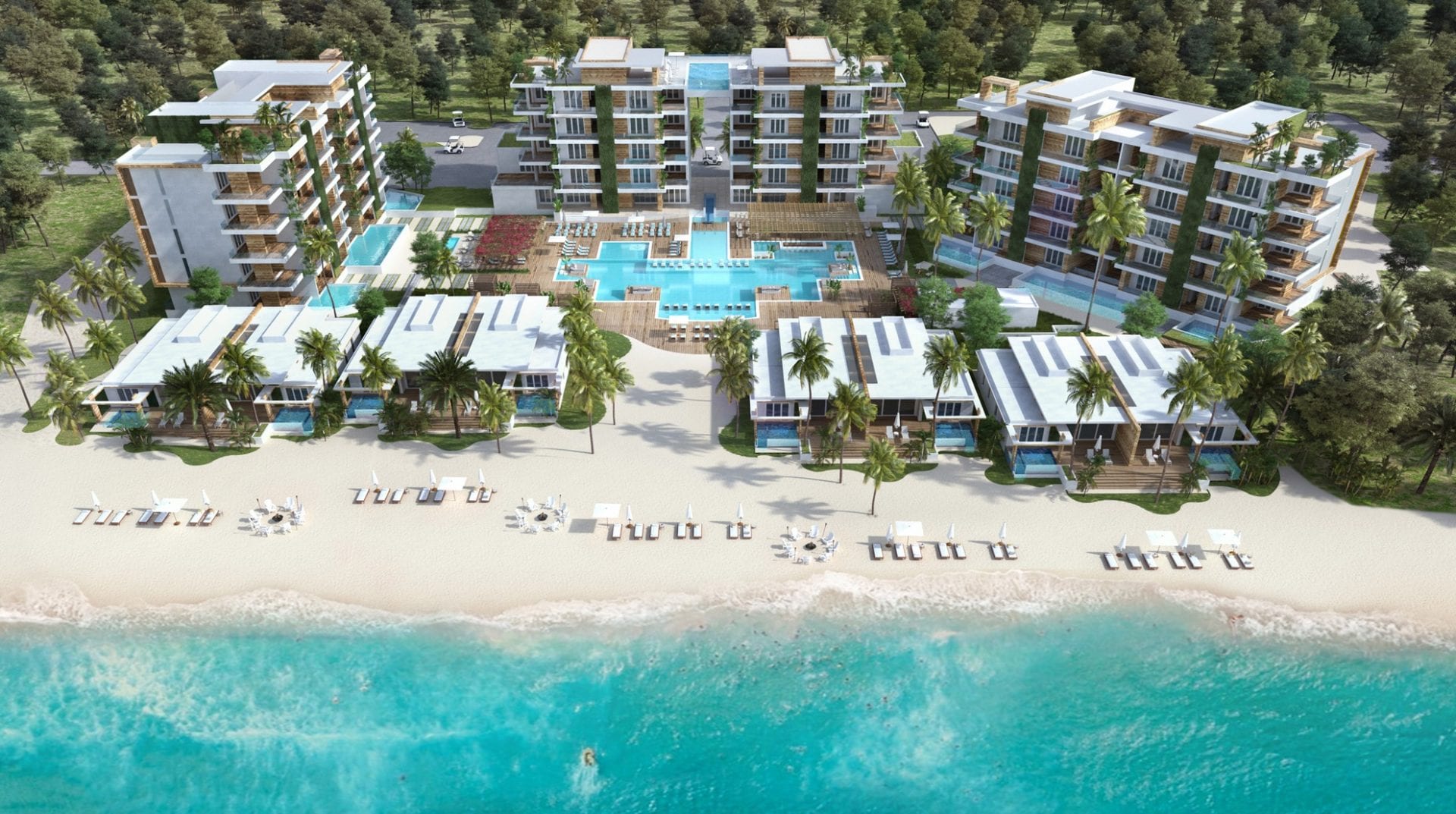 The beachfront resort will feature 35 hotel units, 56 two-bedroom condominiums, and eight oceanfront villas, In addition, the property will boast world-class amenities. These include a beach club exclusive to guests and residents, and a rooftop suspended pool and lounge with spectacular ocean views. In addition, a full-service spa, fitness center, kids club, dive shop, and live art gallery will feature on-site.
For more information or to make a reservation, visit the hotel website.
Beachfront Living
For those looking for more than just a vacation, Alaia also offers the opportunity to own a piece of Belize starting March 2021 too. While villas and studios have since sold out, the property features 56 two-bedroom condominiums ranging from US$349,000, with financing available.
Andrew Ashcroft, owner of Alaia Belize says, "Owners will be attracted to the project's oceanfront location, modern design and finishes, resort pool, dining options and the islands first rooftop pool and bar."
What's more, is the no-hassle home ownership model taken on by Alaia Belize makes the thought of beachfront living even more tempting. Their comprehensive turn-key program covers interior design, furnishings, financing, and property maintenance. Furthermore, owners can enjoy their units themselves or rent them out through Alaia's onsite, experienced property management team. Finally, owners who don't live full-time in Belize can opt for their condos or villas in a rental program; that is booked through Marriott International's reservation system.
For more information on home ownership, visit the Alaia website.