Imagine: you decided in January that you were ready for a new phase in your life. By December 2020, you were going to retire once and for all. Then, a global pandemic hit. However, it's not just would-be retirees who've had to make some tough investment decisions this year. For those rethinking their current living situation, or have just realized the importance of having somewhere to escape, Belize and the brand new Alaia Belize are worth a further look. Slated to open early 2021, Alaia Belize is Marriot International's new oceanfront home collection in Belize. The 155-unit community resort combines hotel rooms, condominiums, and rental units. The boutique resort community will span more than 20 acres with direct access to 1,000-plus square feet of a warm, white sand beach. And, you can own Alaia property in Belize starting at US$349K.
Worry-free ownership
Alaia Belize is changing the way we think of home ownership and making it enjoyable. Alaia takes care of the hassles of a vacation home ownership, so you can enjoy every moment on property and not worry about a thing when you aren't there. Their comprehensive turn-key program covers interior design, furnishings, financing, and property maintenance.
Furthermore, owners can enjoy their units themselves or rent them out through the Alaia's onsite, experienced property management team. Owners who don't live full time in Belize can opt their condos or villas into a rental program; that is booked through Marriott International's reservation system.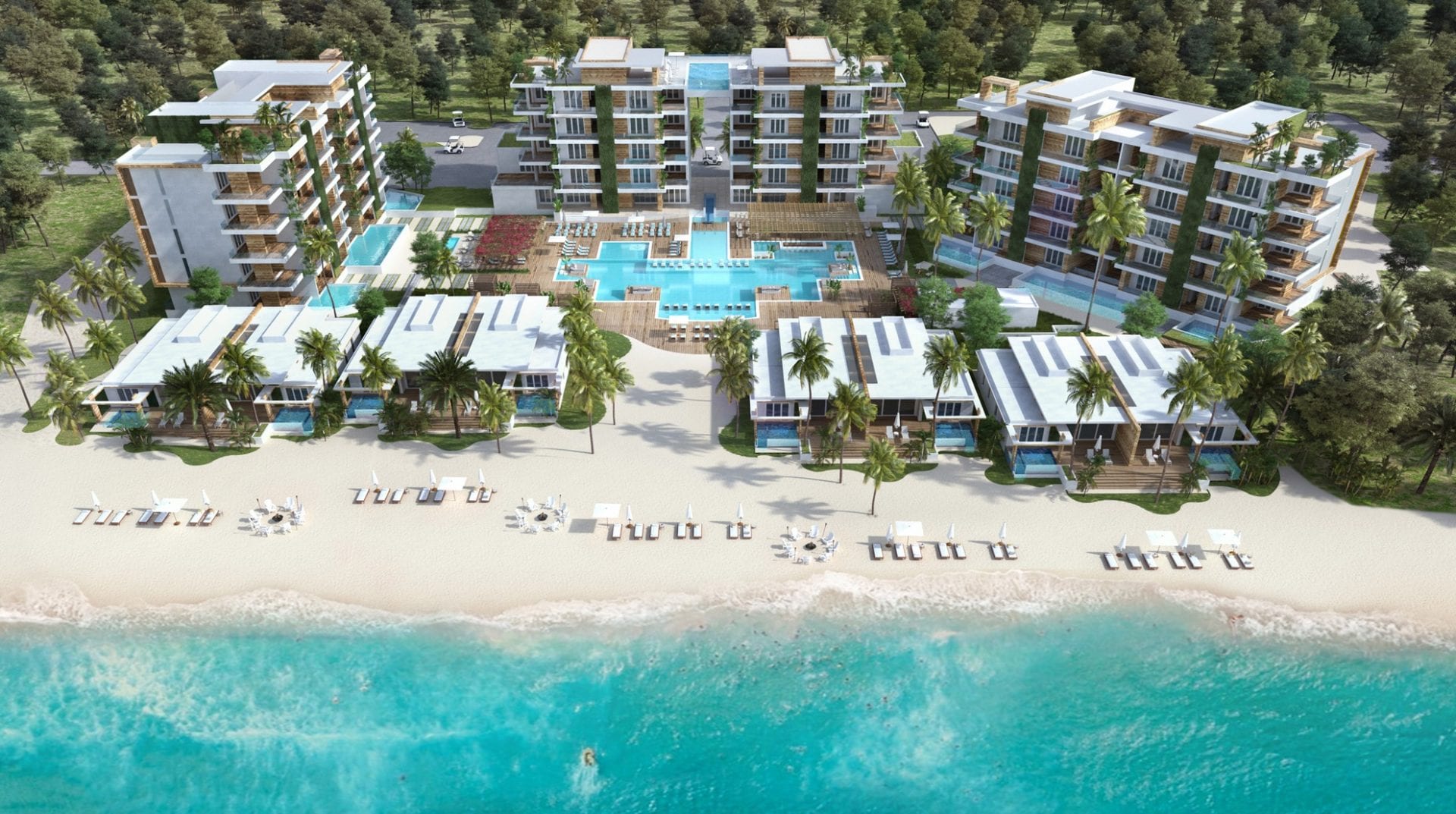 Beach front living
Have you tried the VR goggles at the Alaia Belize lounge in the Champions Club? #schwabchallenge #alaiabelize pic.twitter.com/aHUG5NvK8J

— Charles Schwab Challenge (@CSChallengeFW) May 26, 2019
Here, you'll wake up to the sound and sight of the ocean. Oceanfront condos strike the ideal balance between sophisticated modern design and authentic Belizean soul. Each two-bedroom, two-and-a-half-bathroom residence features an airy open floor plan and four private balconies totaling more than 800 square feet of outdoor space.
If you want to step directly onto the sand, the Beach Villas are simply stunning.  A private pool faces the Caribbean Sea and there are three bedrooms and three bathrooms. All home options are delivered rental ready and include furnishings, houseware and linens. Wi-fi, cable TV and 24-hour security are also part of the package.
Where lifestyle and community meet
World-class amenities are part of the grand plan and include an exclusive, private beach club for guests and residents. The suspended rooftop pool and an onsite lounge will offer breathtaking ocean views. Not to mention, a full-service spa, fitness center, kids club, dive shop and art gallery all add to the community's ambiance.
For more information on retiring, moving or simply owning a vacation home in Belize, visit Alaia Belize's website.