Three questions are all that stand between you and the chance to win 4-nights at the exclusive private island resort of Ray Caye, Belize! If you've been yearning for the tropical getaway of your dreams, spend it in the most spoiling of locations with the most spectacular of addresses: 7 acres of palpable paradise 18 miles east of Placencia, in the middle of the Caribbean Sea. Belize is hailed as the destination to explore this year by experts like CNN and Lonely Planet, and this private island resort is one of the most enviable. With a mile of private shoreline and no more than 50 guests at any given time, keep reading to find your next vacation hotspot.
End Date: November 23, 2022 @ 11:59 pm
Age Limit: 18+
Winner Announced: November 24, 2022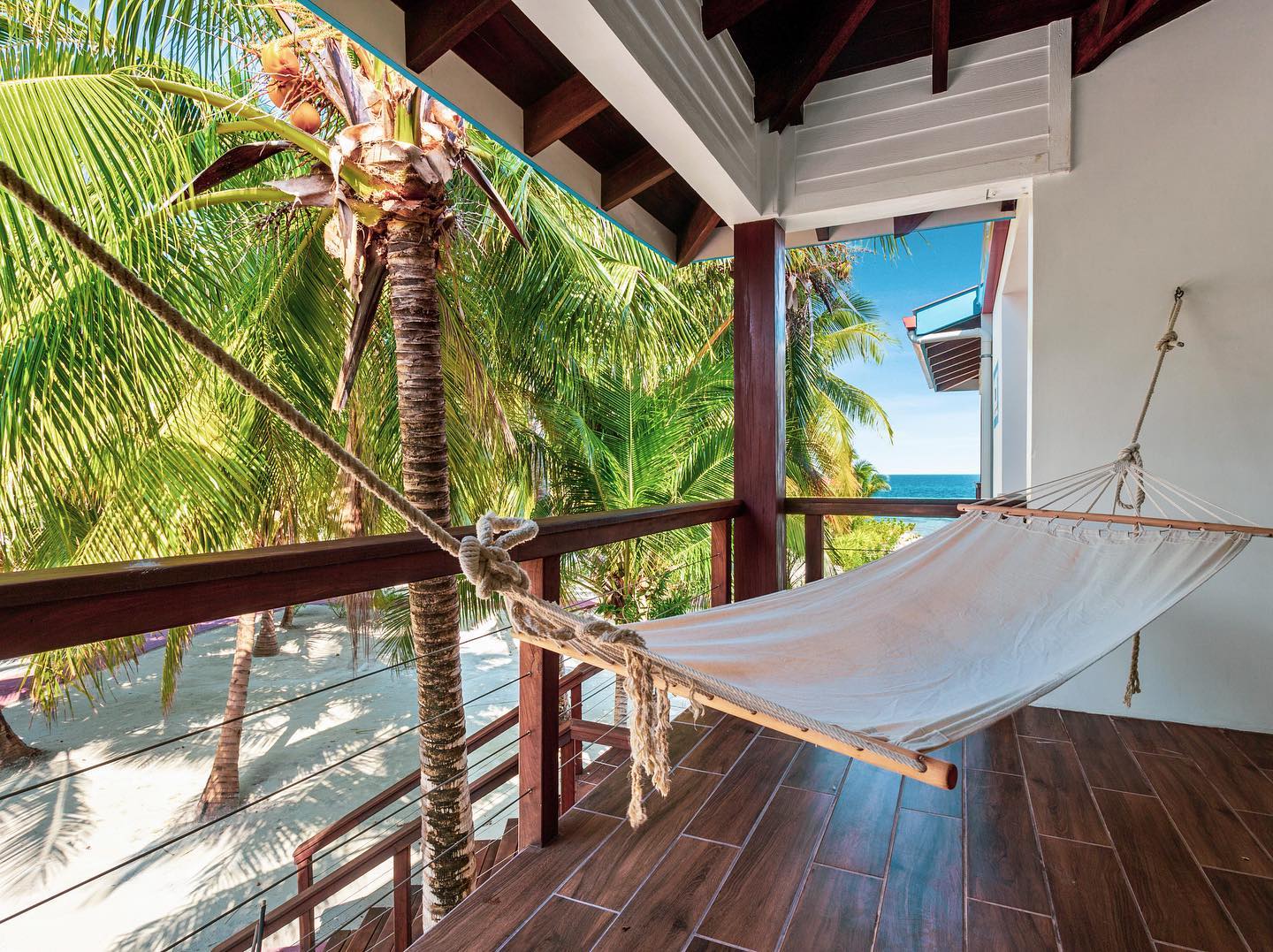 Thanks to bright brick-colored pathways leading you straight to your reef-front villa with glass-walled private plunge pools, Ray Caye is the ideal spot to rediscover a slower pace of life and experience the Caribbean, before it got crowded.
Drawing inspiration from the natural blue and white color palette of the island, Ray Caye's rooms are decorated to create a cool, bohemian space, with an outside terrace overlooking the shimmering Caribbean Sea, perfect for enjoying a morning coffee or an evening cocktail. The entire island encourages days spent in total respite, diversified with refreshing ocean swims, workouts in the yoga and fitness center, games like Giant Connect4 in the garden, and outdoor suppers around the barbecue (with the catch of the day) that stretch long into the summer evenings.
Indulge In Experiences
Break your fast in the morning with the Lionfish Grill's signature Lionfish hash and fluffy Fry Jacks, caught just miles offshore in the Belize Barrier Reef. Lionfish, though exotically beautiful, are a deadly invasive species that's been wreaking havoc on reefs; luckily, spearfishing Lionfish is positively encouraged by Ray Caye, and the onsite Pirate Reef Divers even organizes trips with trident slings for divers to do their part in protecting the Belize Barrier Reef.
After a long day of conservation efforts, head out to the South Dock, whose pathway is sheltered entirely by stacked solar panels above; at night, the blue lights below its waterslide attract the island's eponymous spotted eagle rays by the score, although we've heard octopus, squid, and other fish are frequent visitors too. It's here that the kidney-shaped island helps feed its TESLA Powerwall —the solar grid that allows Ray Caye to run entirely on clean, green energy.
With glass-fronted living spaces, open-air terraces, and a new guest-exclusive pool edged with daybeds and sun loungers, this spectacular island resort is all about the view, which unfolds to reveal the glorious Belize Barrier Reef — the second largest in the world. For brownie points to win a 4-night stay at Ray Caye, a quick follow on Instagram, Facebook, and Twitter lands you three extra entries. Good luck!
End Date: November 23, 2022 @ 11:59 pm
Age Limit: 18+
Winner Announced: November 24, 2022