Bestowed with impressive accolades from prominent travel publications such as TripAdvisor, The New York Times, and USA Today, Hamanasi Dive & Adventure Resort deserves to be your number one choice for an incredible destination spot in Belize. This eco-resort lies nestled within lush palm trees that lure you in for a private and relaxing stay. Gaining its name from the Garifuna word for 'almond tree,' Hamanasi is a spectacle to behold with all the adventures and experiences it offers. Choose between snorkeling, diving, Maya temple climbing, and cave exploring among many others in its expansive list of experiences they provide. The founders pulled no punches, as they knew that a sustainable resort in Belize should only offer the best of the best. Here, we compiled a list of five outstanding experiences that prove why Hamanasi won all those travel & leisure awards and continues to stay at the forefront of eco-luxury.
Barrier Reef Diving & Snorkeling
Hamanasi isn't named a dive resort for no reason –they are proudly classified as a PADI 5-star resort and even offers training and certifications. This means you definitely don't want to overlook their reef tours. Let experienced divers Garif, Evan, or Joe show you the Caribbean Sea through a new lens. Submerge yourself in crystal clear waters and undergo the life-changing experience of seeing the world's second-largest barrier reef right before your eyes.
Don your flippers and wetsuit and have the cruise next to hammerhead sharks, sea turtles, manta rays, and dolphins up close and personal. If you rather see this majestic view from a wider perspective, choose the snorkeling option and stay on the surface of the water as you see all the sea life action below you. Want to make this experience even more thrilling? Book the specialty tour of diving the Belize Barrier Reef at night and you'll achieve an unforgettable memory.
Cave and Jungle Adventure
For those who prefer exploring on terra firma, sign up for the cave and jungle tour that takes your breath away in both awe and exercise. The resort provides transportation to the beautiful St. Herman's cave in the Cayo district. While it may be an intense trek through the wilderness and inside the cave, you'll find exertion being the least of your concerns. The views and history you receive on this journey are worth any hike, and the ambiance is unparalleled. Spot elegant birds, interesting critters, and rare plants within the thriving greenery surrounding your trail to the cave.
Once you reach the cave and traverse inside, you'll find yourself transported to an entirely new world: Xibalba, the Mayan Underworld. Stalactites and stalagmites as far as the eye can see, and most captivating, ancient pottery shards from the era of the Mayas. This trip has some sacred magic mixed in and you'll come out of the cave with renewed vigor.
After all, this venturing out into the sea and nature, come back to Hamanasi Resort for the best way to decompress and give your body some well-deserved rest. Choose an ensuite or beachside massage and even treat yourself to a rejuvenating facial. Then, swing by Singanga Restaurant for mouthwatering Belizean cuisine. Try their Mestizo salbutes or Mayan tacos for lunch and for dinner, and indulge in a three-course meal of your choice. 
If you still crave something exciting after satisfying your hunger, you will be pleased to learn about Hamanasi's nightlife. All things Garifuna, Hamanasi even hosts performances by dancers, drummers, and musicians on-site at night. Learn the upbeat tune of Punta and join the dancers as they teach you their traditional songs and dance moves. You'll head back to your treehouse suite feeling light and unable to stop reminiscing over the wonderful experience.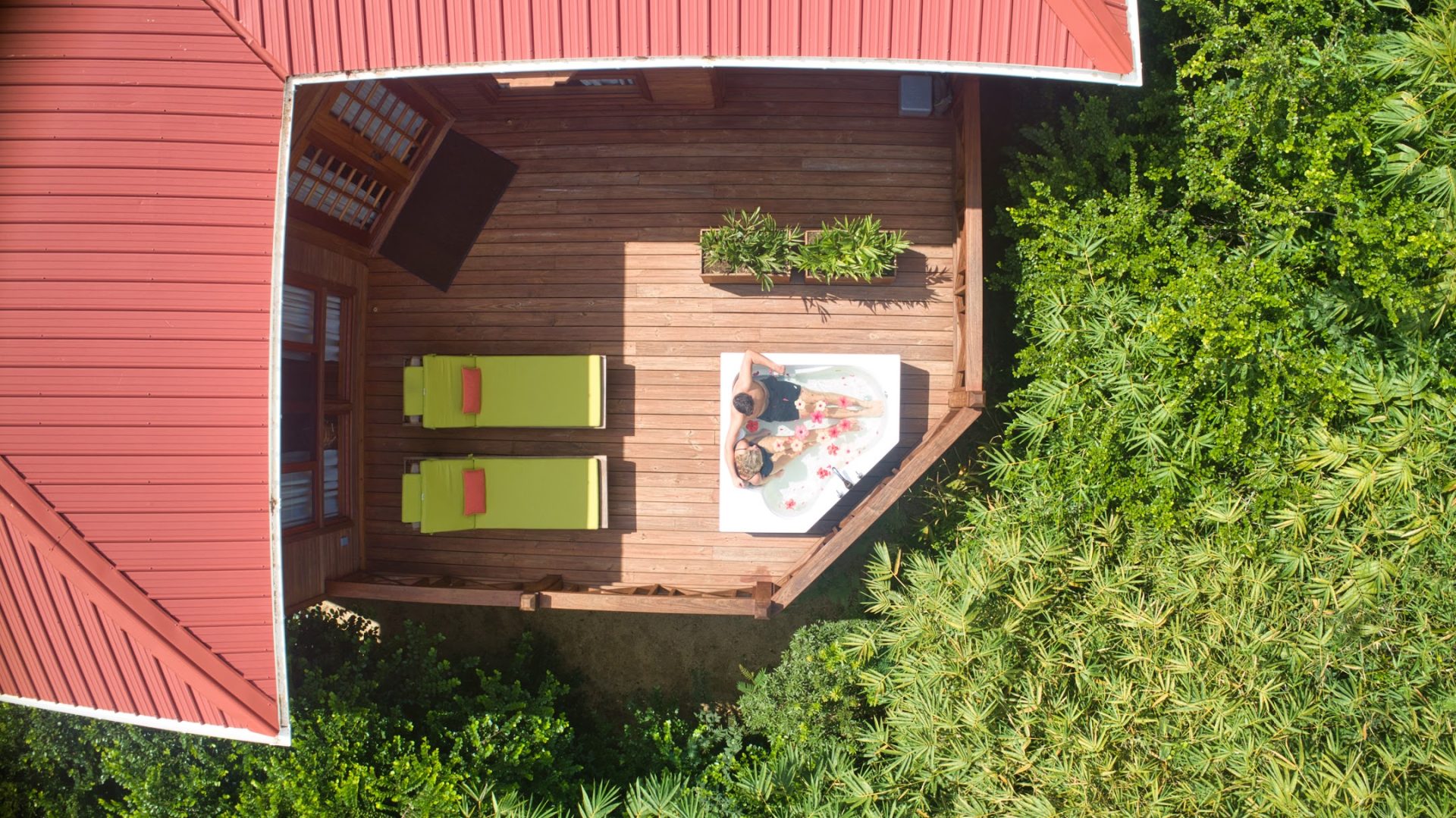 With the holidays coming up, choose a magnificent deluxe treehouse and unwind from a busy schedule. Hamanasi is the perfect place to let go and collect some new memories whether it be out exploring or enjoying the resort's amenities.