If you want to experience all the Caribbean has to offer while chasing sunsets in Belize, you probably want to do it in style. For a waterfront resort that is unlike any other, spend your stay in San Pedro at Sunset Caribe for a time beyond compare.
Sunset Caribe is a waterfront resort located on Ambergris Caye, Belize, right on Sunset Bay. True to the name, this area boasts some of the best sunsets Belize has to offer. Ambergris Caye is the largest island in Belize, offering unparalleled amenities, natural beauty, and the relaxed Caribbean atmosphere visitors crave. One to three-bedroom rooms as well as Cabana lofts and executive suites are available.
Cars aren't the main form of transportation on Ambergris Caye, golf carts are. Sunset Caribe runs a golf cart rental service for your convenience, so you can explore the island at your own leisure. Roadside assistance is offered 24/7 should you need it.
As one of the properties in Caribeville, Sunset Caribe is also an excellent destination to improve your health as well. The resort runs a full-service spa and salon where you can book a broad range of exclusive services. They also partner with qualified professionals to facilitate non-invasive aesthetic medical treatments for guests who want to look their best naturally. The San Pedro Urgent Care Poly Clinic is available on-site as well to provide any medical care that might be needed during your stay.
Enjoy access to two amazing restaurants. Rain Restaurant is located on the roof for unparalleled views as you enjoy delicious local seafood and handcrafted drinks. Aqua serves global cuisine with an Asian influence, hosting delicious sushi nights several times a week.
What adventures are there that are on and off the resort? 
The variety of things to do in Belize is endless, and there are activities sure to appeal to every taste.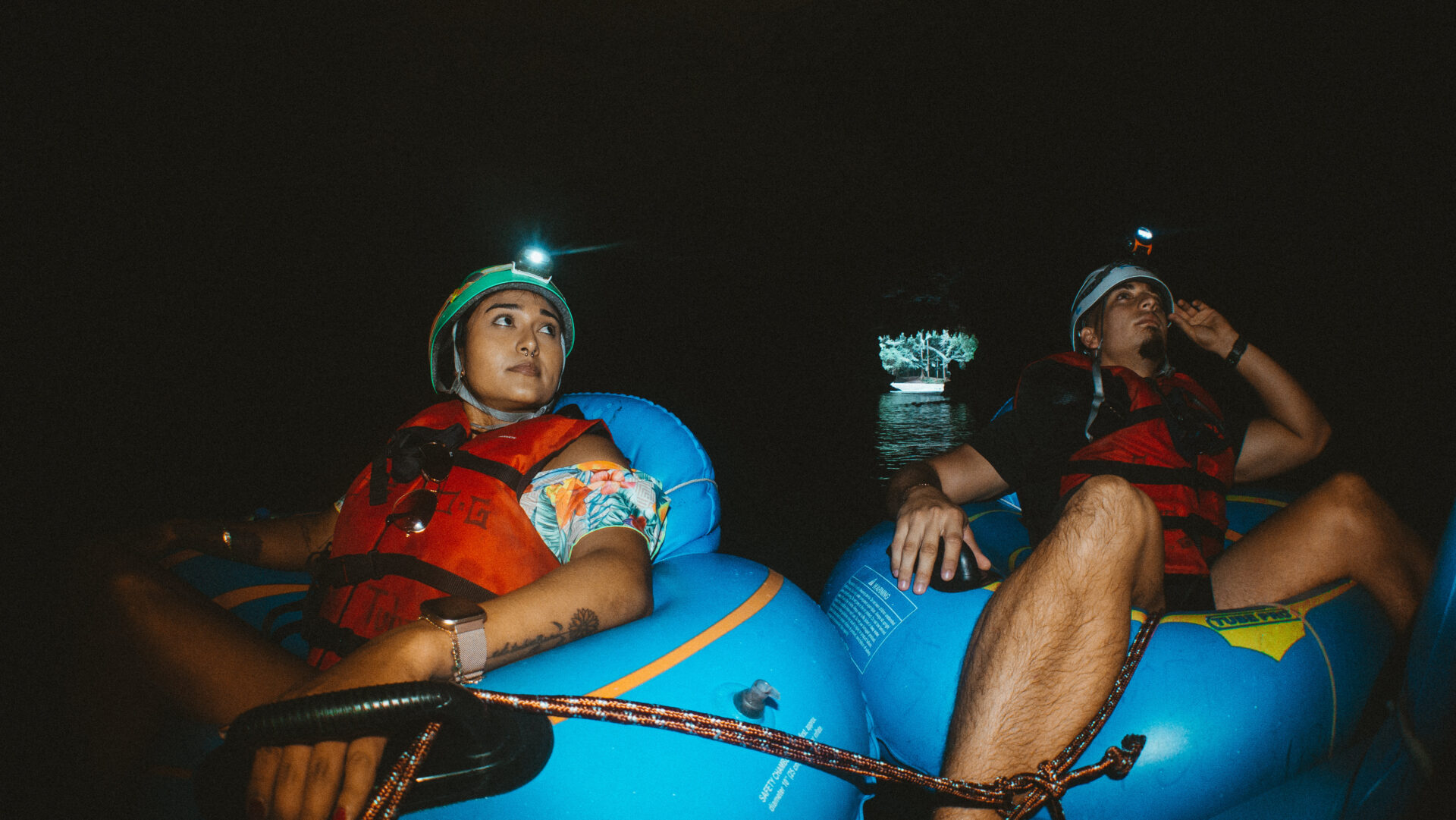 If you've always wanted to go out on a sailboat, plan on taking the Belize catamaran and sailing tours for a beautiful way to unwind and relax. For a unique experience, plan to go night snorkeling at Hol Chan to witness the astonishing variety of nocturnal marine life that only comes out after the sun has set. You can explore Maya ruins, go on helicopter tours, go out parasailing or on jet skis, visit the Bacalar Chico Marine Reserve and go on tours to see manatees and crocodiles.
For the ultimate adventure in life, Sunset Caribe is the perfect place to have your wedding or honeymoon. The resort offers full-service wedding planning to have your special day exactly as you want it, and honeymooners can customize their trip to include all the activities they prefer. The resort also provides professional facilities for conferences and events in a breathtaking setting.
For people who like to have a guided vacation to do the activities they are most interested in, Sunset Caribe's packages are perfect. The first option is the Rest & Relaxation Package. This includes a four-night stay, transportation, drinks, and plenty of spa services from a Swedish massage to a manicure/pedicure.
The Family Adventure Package provides a four-night stay for families. With this package, you will receive a day of golf cart rental, a Maya site visit, a trip to The Belize Zoo, a fishing excursion, and a beach barbecue.
For those who like to go out and see and do, you will probably want the Adventurer Package. Two people can experience the 3 in 1 package: Cave Tubing, have fun ziplining, go snorkeling at Hol Chan Marine Reserve, and visit a Maya site. Finish off your wonderful adventure with a sunset sailing cruise. If you love fishing, then you will want the Fisherman Package. You will be assigned experienced local fishing guides to get the most out of two included half-day deep-sea fishing excursions.
Anyone here for romance should opt for the Romantic Getaway package, which provides catamaran sailing, a candlelight beach dinner, and a couples massage for the ultimate romantic Caribbean experience. The Diver Package offers a wide variety of diving experiences along with equipment and qualified guides for those who want to spend their vacation under the waves.
Want to stay forever?
If you find that you've fallen in love with Sunset Caribe and want to extend your stay indefinitely, you can. Sunset Caribe offers a relatively unique option among resorts in Belize to have a private residence here. One to three-bedroom condo units are available, as well as two-bedroom reef view penthouses. Owners can enjoy beach access anytime, three interconnected elevated pools, a gym, and access to the resort's restaurants. By owning, you can come to Sunset Caribe whenever you like or even make this magical place your permanent residence.