Many people may think they can't enjoy a great Belize vacation without big bucks. In Belize, you can find plenty adventures that are either free or won't break the bank! Find our top nine recommendations to see Belize on a budget below. 
Green Iguana Conservation Project
Learn about Belize's endangered Green Iguanas while holding, playing with, and feeding these friendly locals. This sanctuary is a breeding ground for iguanas in an effort to re-populate because of hunting pressures. After, they adapt quickly to be released into the grounds on-site. This amazing initiative is found at the San Ignacio Resort Hotel, open to the public for just a $9 BZD entry fee.
You can learn a lot about Belize's history right at the 'old capital'. Take a stroll to the Baron Bliss Lighthouse built in honor of Belize's best-known benefactor, and then to St. John's Cathedral, the oldest Anglican church in Latin America. Travel on foot for an immersive, and free, historical tour. 
Caye
Caulker on a Budget
Enjoy a scenic boat ride across the sparkling Caribbean waters to Caye Caulker, located about 23 miles offshore. For about $18 USD, a water taxi ride lands you on this charming island with the motto "Go Slow". The laid-back island is famous for 'The Split', its public swimming area, with easy access to dive, snorkel, or bike the island. Looking for the best sunset view? Head to the backside of the island to gaze as the sun sets amidst the resident sailboats. 
Attend a Sidewalk Art Festival
Every February, enjoy the explosion of color and music that is the Placencia Sidewalk Arts & Music Festival. This celebration of Belizean art, crafts, food, and music takes place along the main central sidewalk of Placencia Village. Belize City also hosts a similar Street Art Festival the same month, which blocks off sections of downtown. Both are free to attend. 
Birding in Belize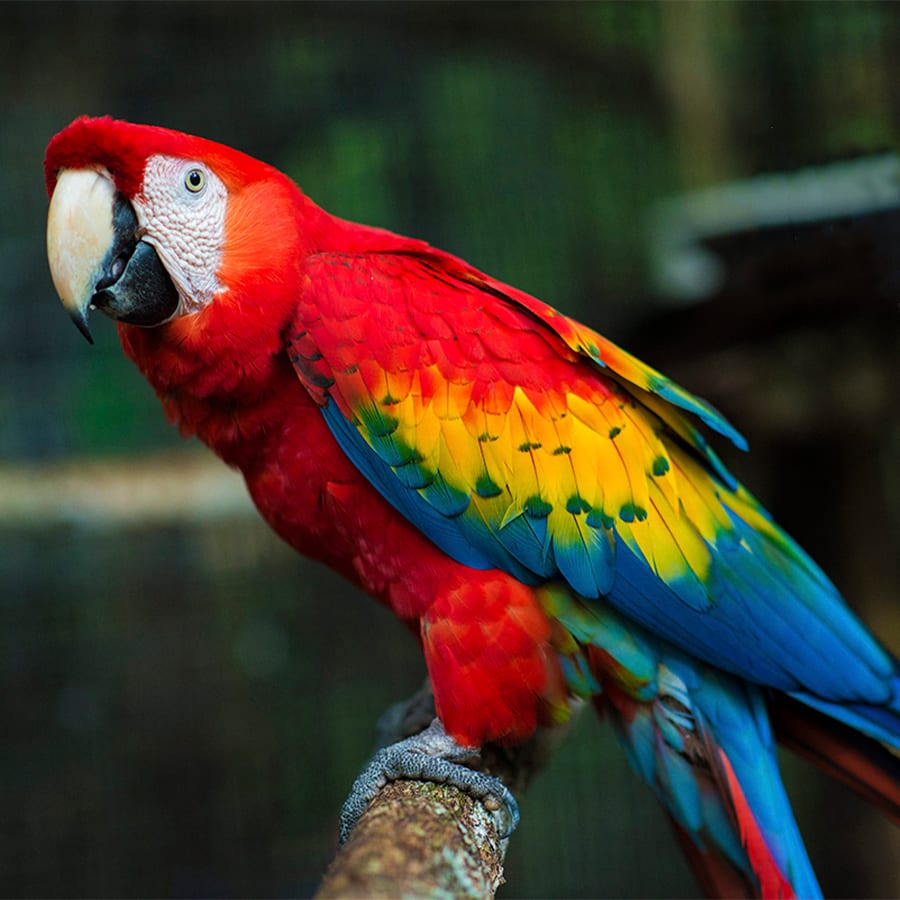 Belize is known as the perfect introduction to tropical birding, and is quickly building as a #BirdingNation. With over 100 protected areas in the country, Belize is keeping critical habitats intact for both resident and migratory bird species. See Belize's colorful Scarlet Macaws in Red Bank Village of Southern Belize or spot one of the Caribbean's largest birds, the Jabiru Stork, at Crooked Tree Wildlife Sanctuary. Entrance fees to both are minimal on your budget and go directly back into Belize's local conservation efforts. 
This impressive Maya site is located close to town in San Ignacio, the eco-tourism capital of the Cayo District. Spend the morning birding on-site, touring the museum, and admiring the ruins. Entrance fee to the ruin is $5 USD. Afterward, enjoy budget-friendly corn-based street food for lunch in San Ignacio, like salbutes, fried tacos, or garnaches. 
Often nicknamed as "The Culture Capital," Dangriga is your express ticket to the country's artistic side. Home to brown-sugar beaches and global music ambassadors, be sure to visit the Pen Cayetano Studio Art Gallery. Here, you can see artwork by Belize's leading artist and musician Pen Cayetano. It's also free to visit. 
For just $15 USD a person, you can visit a zoo that's unlike any other. The Belize Zoo began as a sanctuary for injured and orphaned wildlife. Today, it's one of Belize's premier education and conservation centers with over 200+ native animals. It is also Belize's first nature attraction that's wheelchair-accessible.
Placencia's Bronze
 Beaches
The beaches of Placencia are known for their breathtakingly-still beauty, shady palm trees, friendly beach bars, and stunning sunsets. Locals call it "barefoot perfect." Make your way to the southern peninsula where you can enjoy 18 miles of pristine beachfront. Take the express bus for about $12 USD one-way from Belize City as a budget-friendly option. The beaches and sunsets? Those are free.