Belize: The perfect place to get introduced to tropical birdlife.
With an estimated near-600 bird species and six internationally recognized Important Bird and Biodiversity Areas (IBAs), Belize is one of Central America's top birding destinations. Over 100 protected areas in the country remain as critical habitats intact for both resident and migratory bird species. As the New Year unfolds, the most colorful (and noisy) feeding frenzy goes on full display as Scarlet Macaws gather in Southern Belize.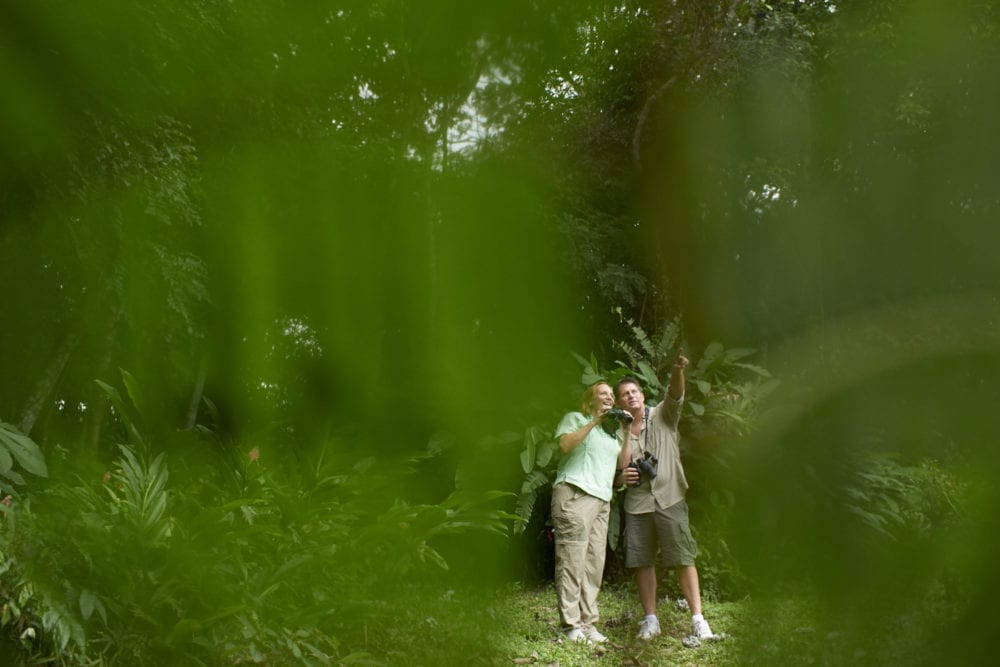 Notably, the Scarlet Macaw is one of the largest parrots in the world. In Belize, these beauties are distinguishable with electric crimson plumage to contrast their yellow and blue tail feathers. Additionally,  these range-restricted birds migrate from the Chiquibul Forest to their seasonal feeding grounds of Southern Belize. Once arrived, their unmistakable and noisy rrrahk sound echoes raucously echoes above. These Scarlet Macaws choose the South in search of feeding on the blooming 'Polewood' and 'Annato'. Coincidentally, these lovebirds also form life-long pairs and are most plentifully seen around Valentine's Day!
Supporting Avian Tourism Locally in Southern Belize
Best known as the world's first jaguar preserve, The Cockscomb Basin Wildlife Sanctuary is a reservoir of biodiversity boasting 350 species of birds, including the Scarlet Macaw. Nearby at Red Bank Village, a small Mayan community, you can also find Scarlet Macaws with available birdwatching tours. Seeing these locally endangered feathered kaleidoscopes flying freely in the wild is an unparalleled birding experience.
With an estimated 200 Scarlet Macaws found in the wild here, Red Bank and Cockscomb Basin act as important birding havens.
Embark on your birding adventure with a local bird guide to maximize the quality of your experience while supporting an eco-friendly livelihood. So, grab your binoculars and head South to scan the treetops in search of Belize's brightest feathered friends!
For more information, visit belizeaudubon.org
Written By: Carolee Chanona - Belize Audubon Society

Header photo courtesy Roni Martinez

Similar Articles: 
Things to do in Belize
Adventure all year around in Belize
Cockscomb Basin Wildlife Sanctuary