Bring an open mind, and we'll meet it with wide-open outdoor spaces ready to be the setting for spectacular experiences. Here, you can dive into the world's second-largest reef, explore Maya artifacts, paddle through underground caves, or simply lay on the beach. We live in the ultimate outdoor playground and have worked hard to make it the adventurous paradise you seek—all you need to do is let go of your inhibitions and trust your instincts. Forget the stresses of your life. Leave your worries behind. Live in the moment and seize it like it's the only thing that matters; in reality, it is. That's what it means to Grab Life—this is indeed the promise of Belize.
When COVID-19 disrupted the travel industry, it led to a pent-up desire in millions of people to get out and explore once again. That's where we come in: Belize is the perfect landing pad where travelers can breathe easy in the ultimate outdoors, taking on every adventure they'd put on the backburner before.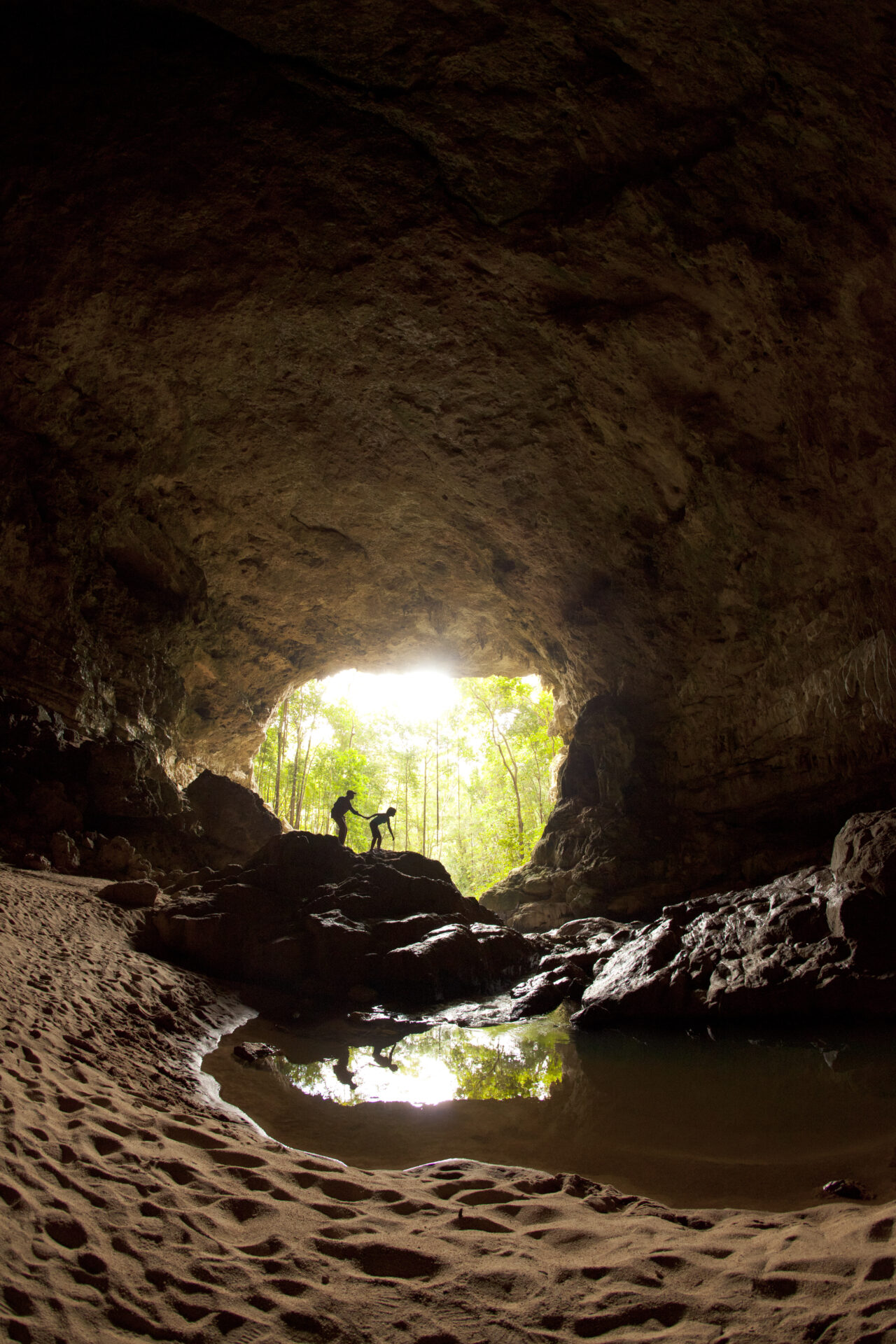 Nature lovers can enjoy nature walks through medicinal trails, visit butterfly farms, horseback ride, canoe, zip line, cave tube underground, rappel down a waterfall or explore the mysteries of ancient cities once occupied by a highly intellectual and complex Maya civilization.
Sea lovers will enjoy the charming sandy beaches on our cayes, snorkeling along Belize's barrier reef—the longest in the Western Hemisphere—or at the Blue Hole Natural Monument. Meanwhile, couples and newlyweds can relish magical sunset cruises on the coast. Arguably though, Belize's most unique feature is our culture: our folklore, traditions, excellent cuisine and our warm Belizean hospitality.
Blending reef and rainforest, to Grab Life in Belize is to ultimately experience the diversity and beauty of Belize from its land, marine and cultural adventures. That includes breathtaking assets and entrancing sceneries, like the Maya Temple "Xunantunich" which is derived from the Yucatec Maya language, meaning "Stone Woman," and boasting incredible 360 views.
Commencing with a short ride via a small hand-cranked ferry over the Mopan River, a short hike to the site and a climb of the largest structure El Castillo, which rises 130 feet from the Plaza floor, provides an incredible panorama of the Macal, Mopan and Belize River Valley.
Grabbing your gears for zip lining is a must, the thrill of being one with nature as you fly over the rainforest on the longest zip line in Belize is indescribable.
 Each of the 8 platforms at the Mayflower Bocawina National Park is through the treetops of the jungle, where you are almost touching the leaves and branches as you zip by. Ziplining is undoubtedly an exhilarating experience to guarantee spectacular views and a true appreciation of Belize's subtropical jungles.
Waterfall rappelling and cave tubing are also an essential part to Grab Life in Belize, especially for those desirous of experiencing a rush of adrenaline, and an opportunity to explore the unique history of the caving system. Waterfall rappelling in Belize is more than just a hike: it's a climb and bird's eye view of our mountain ridges, river valleys, and crystal clear streams. Meanwhile, cave tubing is a leisurely float in an air-filled tube, gliding quietly down a river stream and through limestone caves as one of Belize's most tranquil and majestic experiences.
Thereafter, the culture and vibrancy of Belize remain forever etched in your memory. Dancing to the rhythm of the Garifuna drums on the beach under the stars of Belize as you indulge in the warm hospitality of its people is the perfect way to unwind after a full day of adventure.
So dust off that passport, it is time to enjoy some face-to-face adventures with your loved ones and friends as adventures are definitely waiting ahead.