As more travelers hop on the search for wellness, more are looking to enhance their vacations with meaningful experiences and deeper travel. Two years of enduring lockdowns and the general anxieties that accompany that time has taken a toll on many people's mental health. Wellness is now of utmost priority when it comes to travel, and more destinations are beginning to catch on. Luckily, Belize was a pioneer in the concept way before the trend swept the globe in the last year. The private island resort of Ray Caye was one of Belize's very own hotels championing travelers' well-being – a dedication easily reflected in its ethos and design. To give guests a taste of what pure and unadulterated spiritual freedom looks like, Ray Caye Island Resort is hosting another one of its yoga retreats this June.
Travelers are often in search of something beyond an average trip, seeking out experiences bound to cater to their well-being. Yoga has long since been a practice of shaping both body and mind into a balance between spirit and the real world in order to ground one's life. Many hope to achieve that inner connection, and even better if done so on a wellness trip.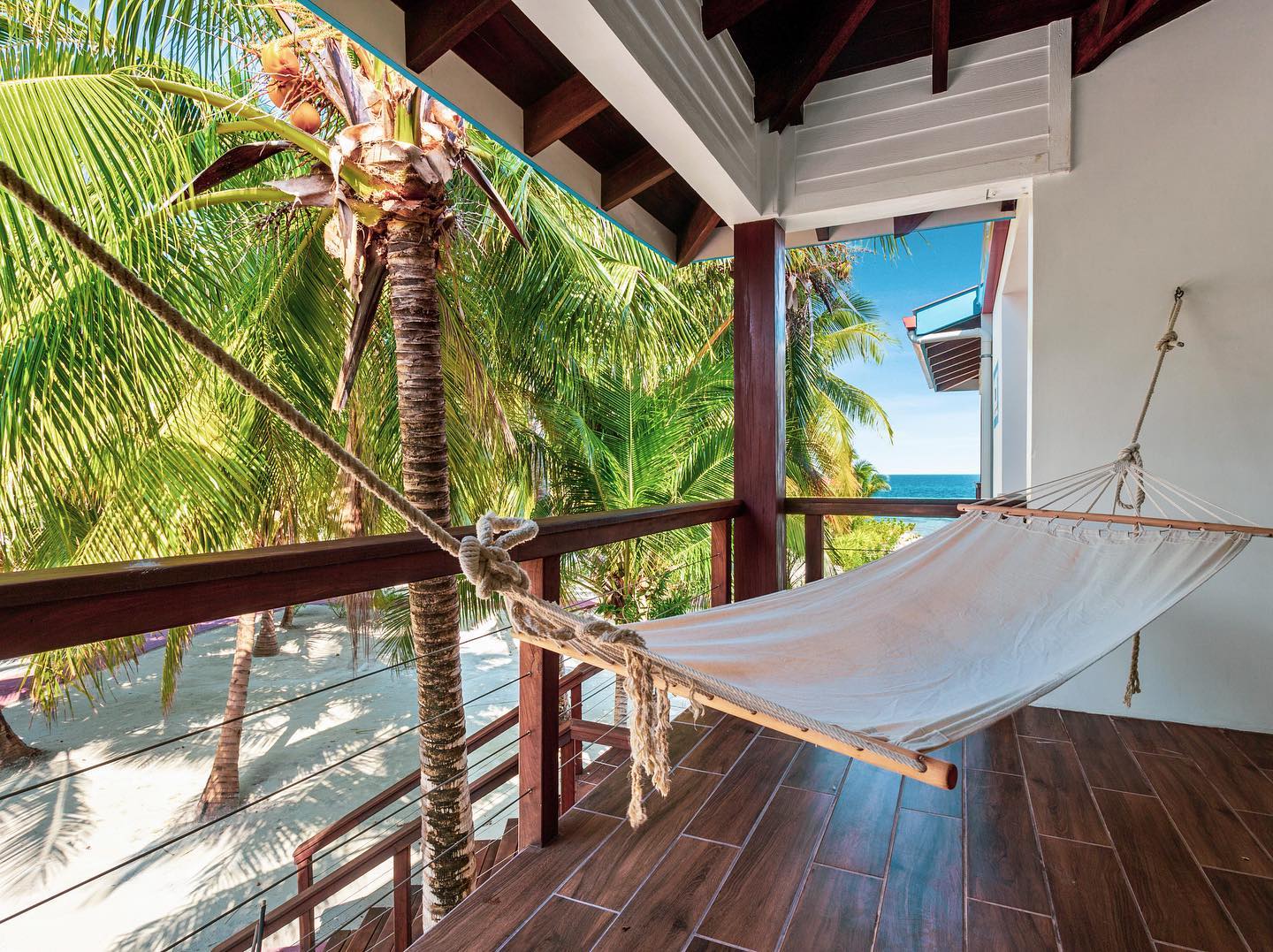 Ray Caye occasionally offers its highly attended yoga retreat and this summer the event returns, allowing guests to become the best version of themselves amidst a backdrop of the crystalline waters of the Caribbean Sea. The kidney-shaped island already serves as a yogi paradise, with ample space for seclusion and alone time, and meticulously-groomed grounds free from distractions (not counting the stunning landscapes, of course.)
Leading the retreat is well-known local yogi Brice Dial. Accompanying the fundamental yoga practices are meditation sessions and lessons in breathwork. 
The latter refers to any type of intentional breathing exercise with the aim of bringing awareness to your body and its acute stress responses. The practice is said to have "gone mainstream" during the COVID era, according to Harper's Bazaar. Celebrities such as Gwyneth Paltrow and Justin Bieber swear by breathwork. However, the act isn't only for A-listers or influencers anymore. With Brice's guidance, the yogis at Ray Caye will master the art of breathing and re-instill purposeful energy within body and soul.
A Weekend of Purpose 
Ray Caye's exclusive yoga and wellness retreat is slated from June 3rd to the 5th and includes two nights' accommodations, taxes, boat transfers, and self-care sessions. Take it easy and mimic the slow pace of Ray Caye, diving head-first into wellness and healing. From vinyasa yoga flows and Sattva Breakwork fueled by deliciously healthy meals a la carte, your weekend of purpose will leave you rejuvenated and refined. To learn more, visit www.raycaye.com. 
Header image via Foundry Flagstaff.