Belize is a small country with an estimated population of 390,353. The country is approximately 8,867 square miles in size, bordered on the northwest by Mexico, on the east by the Caribbean Sea, and on the south and west by Guatemala.
The mainland is about 180 miles long and 68 miles wide and is quite easy to get from point A to point B either by air, boat, or road.
Beyond our 6 Districts, Belize is further divided into small pockets that have been developed into tourism destinations. From the North to the South, every corner of Belize has something to offer.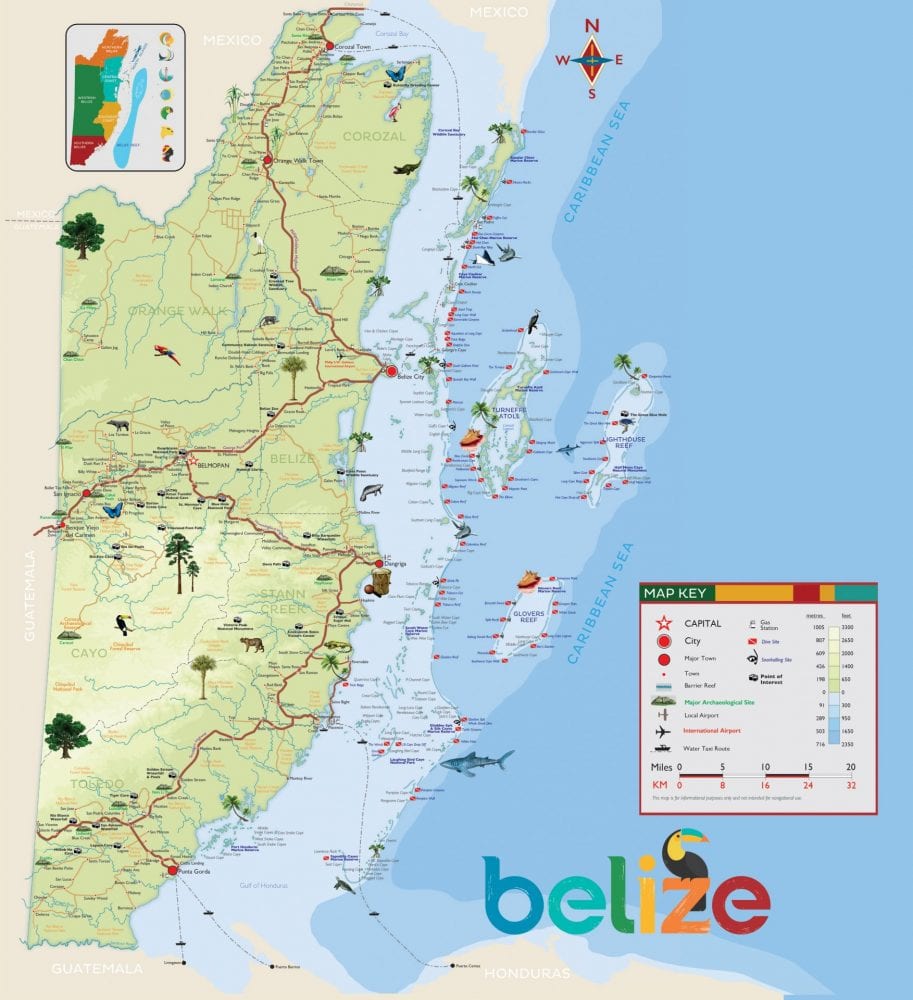 Looking at a map of Belize, it's easy to identify the long stretch of coastline that the country has on the Caribbean Sea. Just offshore is the Belize Barrier Reef, the second-largest barrier reef in the world, and hundreds of small islands and atolls. Belize is famous for its coral reefs, home to an incredible diversity of marine life. Because of how coral reefs form and the unique marine habitats that they create, it's only on the eastern (seaward) side of the reef that you can find the crystal clear waters that are popular destinations for snorkelers and divers. Due to its unique beauty, the Belize Barrier Reef is a popular location for kayaking, fishing, scuba diving, swimming and snorkeling.
The island groups further out to sea from the Belize Barrier Reef are coral atolls. Formed from coral with a lagoon in their center, atolls are dry land made from coral, providing shelter for juvenile marine fish and a wild abundance of flora. Due to this unique role, the coral atolls of Belize are premiere locations for snorkeling and diving.