Belize is a small country with an estimated population of 390,353. The country is approximately 8,867 square miles in size, bordered on the northwest by Mexico, on the east by the Caribbean Sea, and on the south and west by Guatemala. The mainland is about 180 miles long and 68 miles wide and is quite easy to get from point A to point B either by air, boat or road.  Learn more about  Getting Around Belize.The majestic beauty of Belize's Caribbean coast, combined with its many inland adventure opportunities often inspires travelers to return. With countless cayes and many jungle and rainforest adventures to explore, there's something for everyone in Belize. The country is divided into 6 districts: Corozal and Orange Walk in the North, Belize in the Central Region, Cayo is West, and Stann Creek and Toledo are in the South and Southeastern regions of the country.  Wondering what the highlights are in each district? There's no shortage. Check out our  Must-Do List by District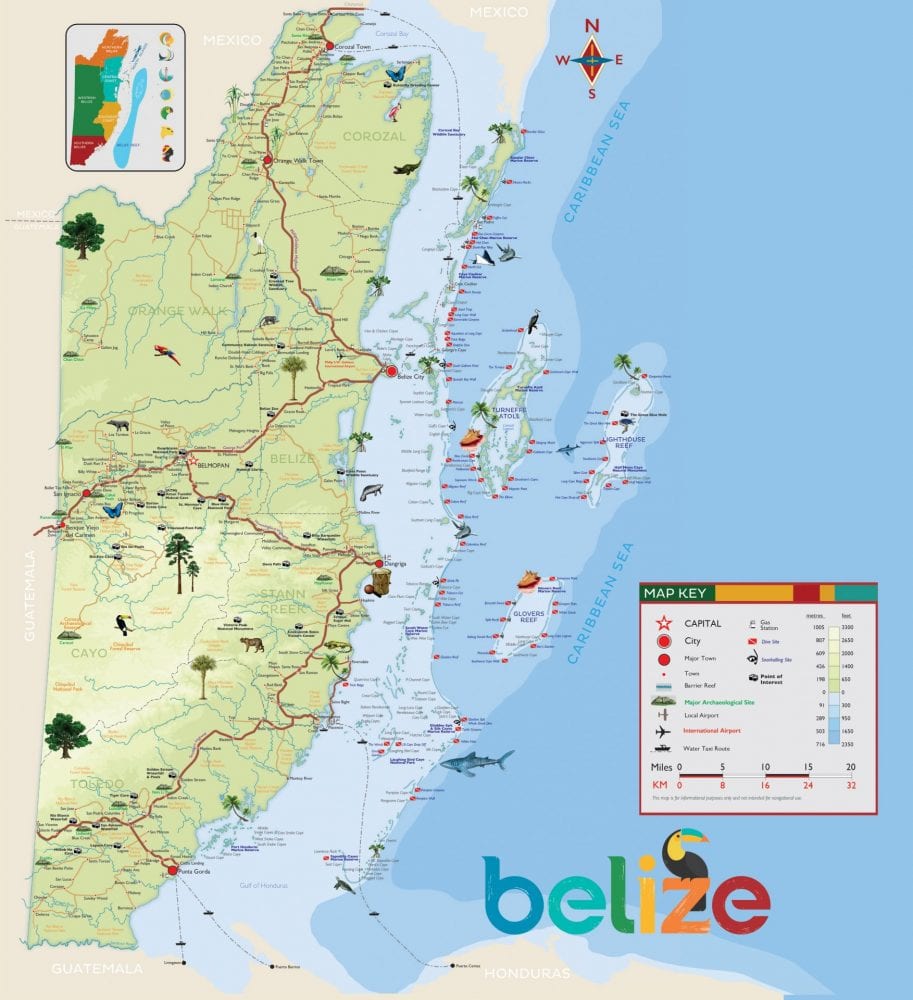 Beyond our 6 Districts, Belize is further divided into small pockets that have been developed into tourism destinations. From the North to the South, every corner of Belize has something to offer.
Getting around the country of Belize is quite easy; you can travel by road using buses, rent a car, take a flight or go by boat. But wouldn't you rather take the scenic route? Belize boasts the most beautiful, picturesque mountains and jungle, from North to South. There are many off the map locations, small villages, orchards, and local vendors so you can stop along the way if you choose to. You'll either need to take a local bus service to your destination or use a car rental. Here is how you can travel by road, and what you can experience on your way.