Belize is Central America's secret. This place is home to ancient Maya cities, lush jungles, breathtaking beaches, and a barrier reef that is only dwarfed in size by the one in Australia. Now Belize has a reputation as a tropical paradise for vacationers, retirees, and ex-patriates. The Belizean government has enacted several incentive programs, including efforts to minimize the issue of foreign real estate investors that have made the acquisition and development of property considerably easier than in other countries. While this sounds promising, only a fool jumps into real estate without preparation and this guide covers everything that a potential investor should know before putting money into Belizean property.
The Requirements for Buying Real Estate in Belize
Belize is extremely friendly to foreigners interested in its real estate to the point that non-nationals have the same rights as nationals. Unlike most countries, non-nationals can buy property without having to suffer through a lengthy lease through a national government.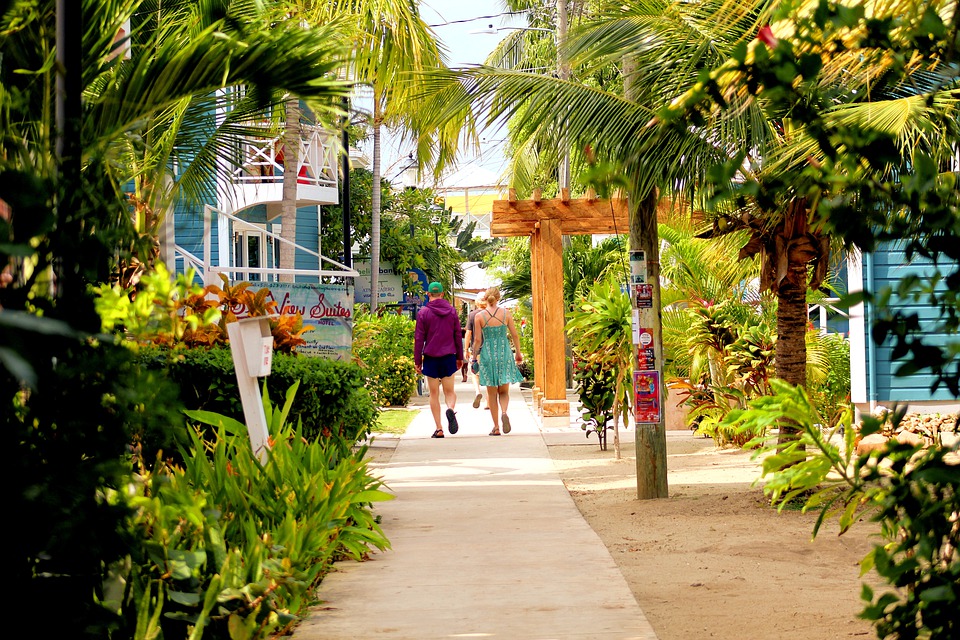 Furthermore, Belize's status as a former British colony, being once known as British Honduras, means that its real estate laws will be relatively similar to the ones of Canada, the United States of America, or the United Kingdom. While experienced investors will likely have a good idea of what to expect when dealing with Belizean real estate, novices are strongly encouraged to use the services of a certified Belizean realtor, like the ones employed by RE/MAX 1st Choice, and a real estate lawyer.
While you may be able to parse the legal jargon of a property contract on your own, it can be reassuring to have access to someone who understands the market and the laws in order to protect you from cons and swindles. Belize's real estate market is one of its biggest economic sectors and that means that more than a few unscrupulous sorts will try their worst.
Financing
Financing is a major consideration for properties. While even a foreigner can get a real estate loan with a Belizean bank, the smarter approach is to finance through your preferred bank. Belize has very few restrictions on how land is purchased and the laws are so free on closing that you can buy a home without ever having to touch Belizean soil. Again, this freedom is why having a RE/MAX 1st Choice representative can be so vital. Costs are relatively modest when you compare them to other countries. 
A down payment of 10% is standard on residential properties.

 

Most taxes on the purchase price of property rarely peak above 5%.

 

New residential properties tend to incur a 12.5% service tax.

 

You will need to pay for a real estate lawyer and whatever services they provide.

 
Generally speaking, an astute buyer can anticipate paying 7-20% above their home's value to cover taxation.
The Advantages of Buying Real Estate in This Country
Tourism is one industry that Belize can sell on its own terms. This country's landscape is so gorgeous and diverse that plenty of Americans, Canadians, and Europeans have chosen Belize as their retirement homeland. That said, there are plenty of economic merits to living in Belize. Belize is gaining plenty of attention from investors across the globe yet real estate is still cheaper than most people anticipate; you can purchase a large, ornate residence for a sliver of what such a property would cost you in the States; this extends to planned developments and investing in undeveloped land, too.
You also do not need to pay much in recurring costs. Outside of the home itself, taxes tend to be quite shallow; the property taxes on a quarter-million home often come under $1,000/year and a more-rural property's taxes might just incur a few bucks and there is no capital gains tax here.
Now if you want to maximize your advantages for living in Belize, Belize's government has been so encouraged to gain new residents that they have enacted incentives like the Qualified Retired Persons (QRP) program. QRP eases the path to residency for people over 45 and even exempts them from duty costs and several taxes, meaning lower overhead.