Booming Business in Southern Belize's Tourism Industry
Several years ago, Placencia was considered a remote fishing village; abundant with natural beauty and resources, but relatively hard to get to. Thankfully in recent years it is easier to reach and is fast becoming much less of a secret!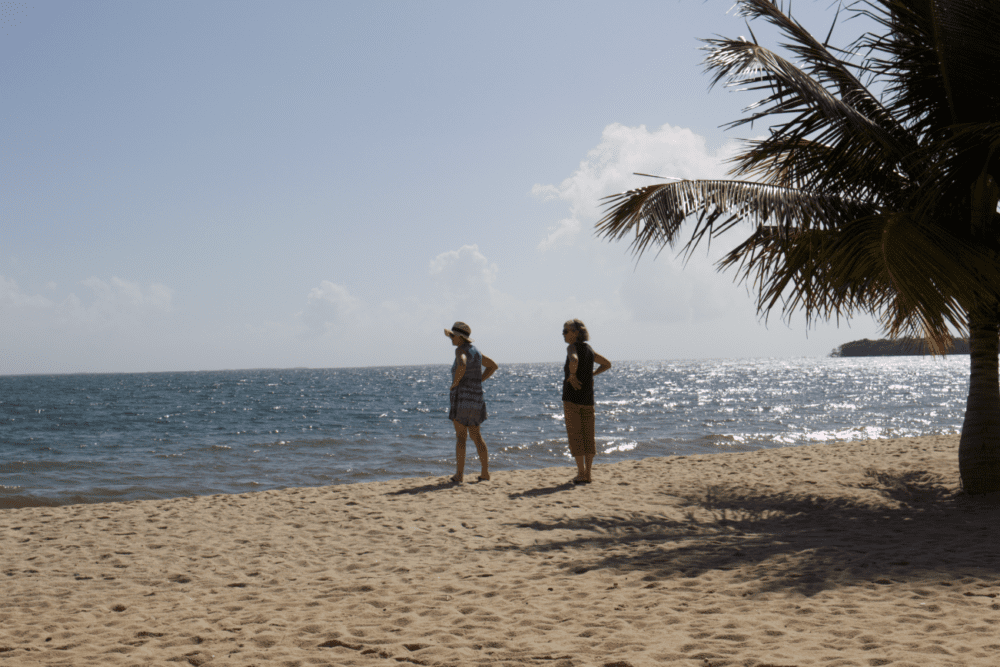 Placencia is a peninsula, approximately 14-miles long, in southern Belize. Anyone who has had the pleasure of driving down the Hummingbird Highway into the village will have driven down a gorgeous highway with mountains and tropical forests. Rustic Mayan villages dot the landscape before you enter the northern part of the peninsula, parts of which are barely wider than the one road that leads to its southern tip! As you enter, you'll perhaps notice a resemblance to the natural and open landscape of South Carolina.
Visiting Placencia
You soon enter what looks like 1940's Florida in Maya Beach, with several highly-rated resorts, and many hand-painted signs and rustic wooden guesthouses. Further along, you reach the Garifuna Village of Seine Bight, where you will find amazing local food, drumming, and an authentic Central American/Caribbean village. At the southern tip of this peninsula – where the paved road was only built in 2011 – you will enter Placencia Village.
Placencia has been getting an amazing amount of press world-wide, especially considering it is home to just 1,500 residents. The amount of repeat visitors and the explosion of new homes and hotels is a result of several factors.
Unlike all-inclusive resort cities that line Mexico and the US, where guests tend to stay in the confines of their resort, the village IS the experience. Locals, tourists, and expats (along with the beach dogs!) all hang out together. It is a very playful, warm, and friendly experience. Placencia is known to have far more than its share of world-class dining, along with affordable local dining options. The pier at the very tip has fishermen who come in with their local catches daily. Additionally, farmer's markets are found throughout the village.
The Simplicity of the Village
There are only two roads in the village – the famous, pedestrian-only Placencia sidewalk, which takes you from north of the village to the pier, and the slow crawling main street where bikes, exotic trucks, and golf carts line up for the slow crawl through the village. On the famous sidewalk, you will find one Caribbean-colored wood house after another, with shops, ice cream stands, and beach bars dotting the shore. The Main street, on the other hand, is a bustling Central American village with small shops and restaurants.
As far as your eye can see, throughout the peninsula, surrounding you are by the sparkling Caribbean Sea, palm trees, exotic birds and flowers, and everything from wood shacks on stilts, to luxury homes. Add to this, the unique excursions available from Placencia, including private islands, world-class snorkeling and diving, Monkey River, Cockscomb, and many more – you'll find there is plenty to do both in and from Placencia.
Recently, Placencia has been gaining momentum more than ever with major up and coming resorts opening on the peninsula.
Naïa Resort and Spa and Itz'ana are bringing national attention to the area. Within the village, there are several small boutique resorts popping up. This gives travelers more options within walking distance to the village. The lodging used to be mostly rustic cabins, now there are luxury accommodations, with more on the way. Several airlines have increased their Belize offerings. Where low season flights used to be half full, now there is a need for additional routes. Flights are becoming filled year-round.
Ms. Laura Diffendal, a Placencia business owner at Caribbean Beach Resort stated,
"When we began our experience a little over three years ago, Placencia was quite di erent even then. We had the vision to create a small boutique micro-resort. This was a niche not filled within the village in our eyes. There are many amazing dining options walking distances to our place, but not many commensurate lodgings. We started with three rustic cabanas and slowly built our half-acre on the sea into six luxurious beachfront options. The property was given added touches that luxury travelers look for. From the clean, raked beach, pool, private verandas, luxury robes, towels, and linens, complimentary kayaks, bikes, paddleboards. These Numerous small boutique touches that add to the experience for our guests. We are thrilled to see over the next year, there will be a few other boutique resorts opening within Placencia."
There is still a vast array of opportunities within the village. It is still in need of many more high- end vacation experience options. There are a rising tide and a sense of teamwork in Placencia that has made it a wonderful experience to be a business owner here.
"If you look at the cost of real estate, land, or businesses for sale here, compared to other places in the Caribbean, there are still remarkable opportunities to be had that you will not find elsewhere. So there is no better time to invest than now. Belize is at the point of no return!"
Written by CC+L editorial team

Similar Article: A Day in Placencia
Placencia dreaming- Vacation at a Full-service resort!
A Must-see Festival in Placencia