Blue Marlin Lodge is a locally-owned island resort atop Belize's Barrier Reef with all-inclusive diving, snorkeling, and fly-fishing adventures at your doorsteps. As a choice off-the-beaten-path destination hosting a few guests at a time, you can relax in nature and enjoy the simple pleasures of life with a dedicated team of staff attending to all your needs.
The Perfect Socially Distant Vacation
Located on the beautiful island of South Water Caye, a 15-acre semi-private island, Blue Marlin Lodge is the perfect place to retreat to when looking for a private tropical vacation. And at just 14 miles east-southeast of Dangriga, Stann Creek, you can arrive in paradise. The island is situated directly atop the Belize Barrier Reef, a UNESCO World Heritage Site. Surrounded by pristine turquoise waters,  lush coconut trees, and private beach –  this tropical island allows for a truly private experience without a crowd.
The Belize Barrier Reef becomes your playground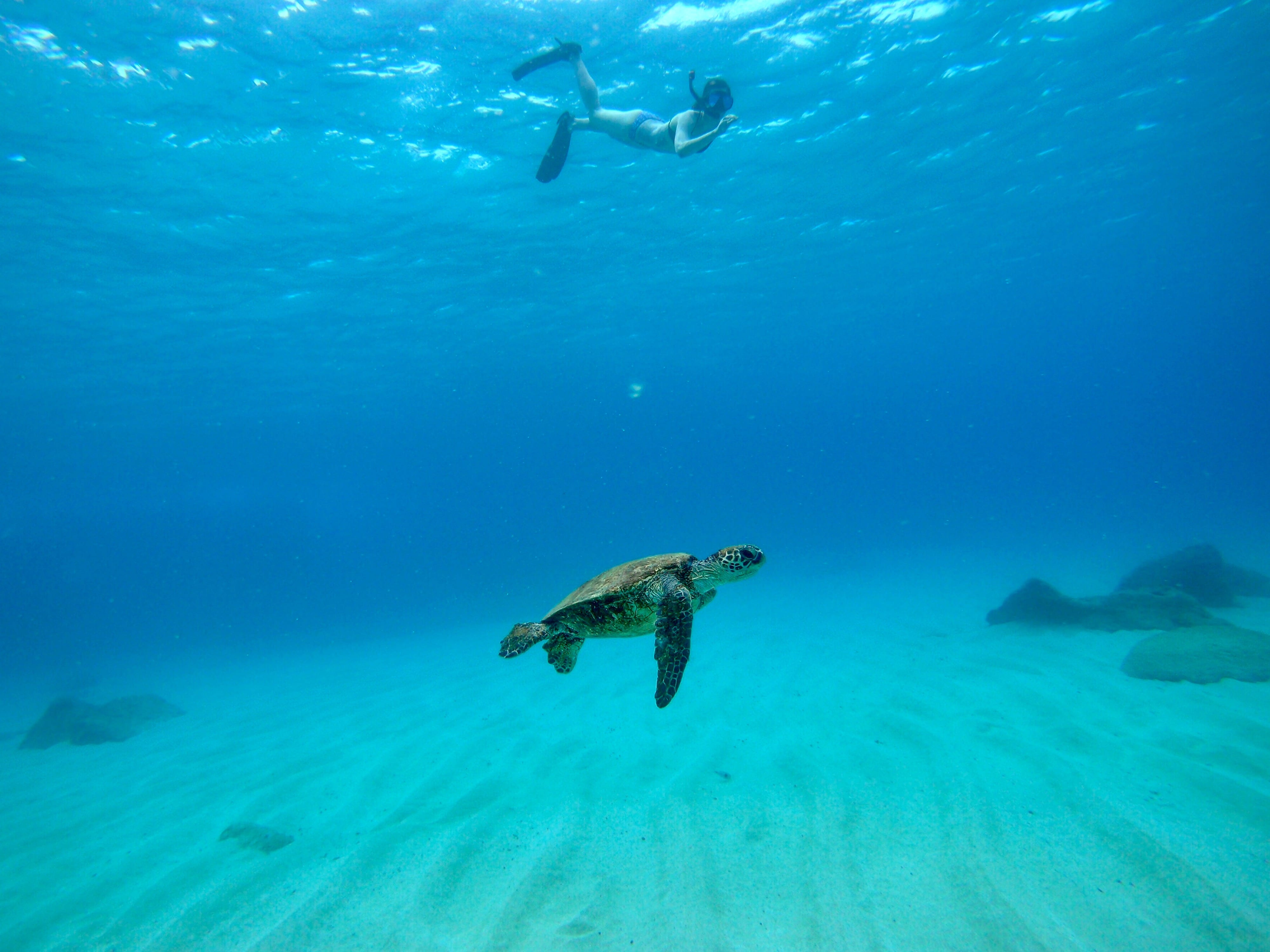 With the Belize Barrier Reef at your doorstep, it makes for a  popular off the beaten path diver's haven. South Water Caye Marine Reserve (SWCMR) is one of the top places to snorkel and dive in Belize with easy access to some of the most spectacular wall dives and ocean drop-offs. Not to mention, the SWCMR is also Belize's largest marine reserve.  Just a few feet away you can explore vibrant reef formations of Rosella's Garden, or visit other diverse patch reefs such as Whale Shoal and Curlew Caye that display colorful, healthy coral colonies. Adding to the vibrant underwater scene is an array of tropical fish and marine animals. Below the crystal turquoise waters, you can encounter playful dolphins and sea turtles. Nurse sharks spotted Eagle Rays and Southern Stingrays are other common sightings.
An all-inclusive stay
One of the best parts of being on holiday is that you can relax.  One way to guarantee this is on an all-inclusive package. Blue Marlin Resort offers a range of flexible packages – from relaxation, diving, fly- fishing, honeymoon, or a mix allowing you to have a hassle-free vacation. The only decision you will have to answer when on vacation is the type of cocktail you will be having. From the moment you touch down in Belize, you do not have to worry about a thing. You will be whisked away to paradise. With hammocks and beach loungers at your disposal, the perfect laid-back ambiance is set for you to disconnect and immerse yourself in pure relaxation.
Your tropical paradise off the grid awaits. For more information visit Blue Marlin Lodge here.
Feature image courtesy: ROEming Belize Travel Agency