Once upon a time, the word "boutique" was associated only with small retail shops offering fashionable garments, jewelry, and other high-end wares, but the word proved so lyrical and intriguing, that the hospitality industry adopted it around 40 years ago to describe out-of-the-ordinary properties. A boutique hotel or resort is now defined as any guest accommodation that meets these criteria: It's small, stylish, fashionable, intimate, and possesses a "distinct character, intentional design and decor, and personalized service," according to the Oxford English Dictionary.
For travelers seeking this rarified environment during their next planned Belize vacation, Chabil Mar Villas blows away the competition, meeting all boutique resort criteria including small size, artfully styled environs, and extraordinary service.
According to the Hotel Tech Report newsletter, "Hotels do not become boutique simply by charging high rates or offering over-the-top amenities." Many boutique hotels are affordable, say, experts, focusing more on personalized service than on grandeur. This is exactly what you'll experience at Chabil Mar.
Long before European nations arrived on Belize's shores, an extraordinary society made their homes within Belize's impressive architectural cities that exemplified the sophistication of the Mayas. This lush resort's name is inspired by those ancestors: Chabil Mar is the Maya translation of the beautiful sea. Beyond the shoreline, guests luxuriate in accommodations that reflect the majesty of the sea via soothing colors and designs reflecting the ocean's majesty.
There's just as much fun and beauty outside Chabil Mar where a world of fun and exploration awaits in nearby Placencia Village. Guests walk, bike, or ride to the town's eateries, pubs, shops, and cultural attractions. Returning to the resort is equally delightful – especially for guests who have been smart enough to book a resort package and have taken advantage of current special deals. Not only do both of these save money you can spend on your next trip to the village but knowing that every detail of your stay is already sorted out, you can truly relax.
You'll agree with philosopher Friedrich Wilhelm Nietzsche.
Nietzsche is known for his pithy comment that "the devil is in the details," but had he vacationed at Chabil Mar, we're pretty sure he would alter the phrase to "paradise is in the details"! That's because everything you imagine to be desirable in a Caribbean vacation is waiting for you at Chabil Mar.
Beyond fabulous onsite amenities like the resort's two infinity swimming pools, suite environs belie the cookie-cutter décor approach other Belize resorts rely upon and guests can choose between an assortment of tours that satisfy every age and interest. Count on your host to help you to design exactly the itinerary you expect from a boutique property devoted to guest pleasure and enjoyment.
Are boutique resorts better than ordinary resorts?
They are, and you can count on Chabil Mar for its unique approach to hospitality that includes showing unique ties to the community that major branded chains are often too concerned with their bottom lines to care about. From resort chefs using locally produced produce and frequenting meat and seafood, purveyors known for their high quality to supporting the community, Chabil Mar's close ties to the village are unique.
For example, Chabil Mar supports the local Placencia populace in ways that benefit every community member. As a participant in the Pack for a Purpose initiative, guests can contribute supplies for area schools or medical clinics that benefit Placencia, Belize children, and families.
Join the movement: Choose a boutique experience
If given the choice, wouldn't you prefer a boutique resort over an impersonal stay at a property that sees guests as revenue producers? Think about it. Chabil Mar's close ties to the village are a huge advantage for guests because mutually-inclusive relationships are at the heart of this resort's business model – a fact of life that also attracts the best employees.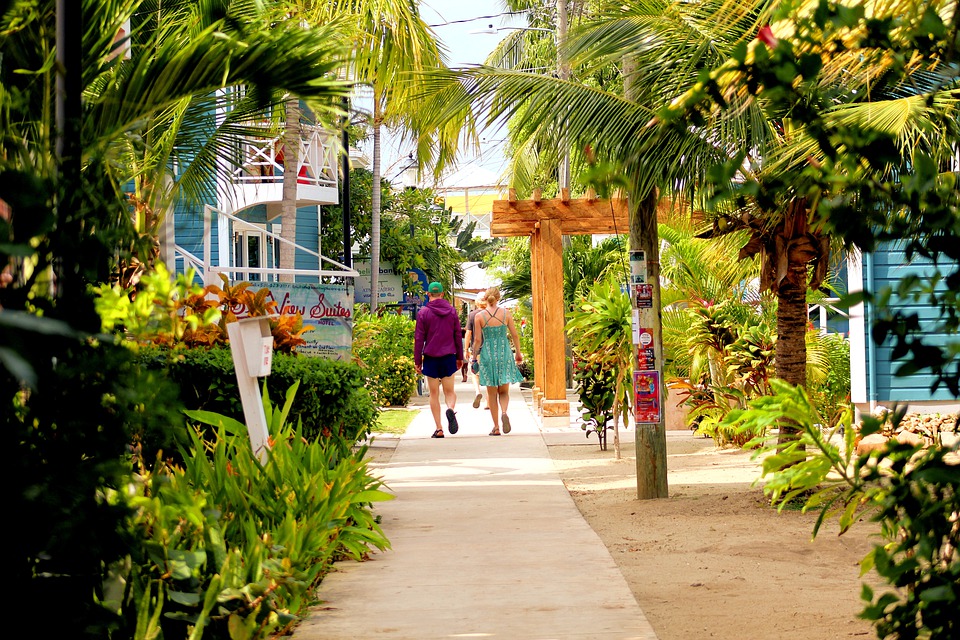 Your next vacation should be a celebration of joy and thanksgiving for having managed to get through the last few years with grace, humor, and resilience. You'll bask in everything from the Belize sun and the sunny natures of the staff, the friendly people of Placencia Village, and an opportunity to be showered with attention from the moment you arrive until the moment you – reluctantly – leave this paradise on earth.