The Discovery Channel's popular Shark Week series officially kicks off this week, from August 9 to 16. The annual week long programme features more than 20 hours of shows on all things sharks. Plus, Will Smith, Shaq and Mike Tyson all make appearances too! For those who want to sink their teeth into real life shark action in Belize following Shark Week, take your pick with Splash Dive Center.
As a local dive shop on the Placencia Peninsula, Splash Dive Center offers PADI dive certifications alongside dive and snorkel trips to various sites. Splash provides guests with the very highest standards of service and aim to make dive trips educational, informative and fun. Plus, inland tours and accommodation arrangements through their sister company, Splash Destination Management Company. Here are their 3 top dive and snorkel spots to jump in and get up close – off-screen!
Whale Sharks are the world's largest fish, and Splash Dive Center operates some of the best tours to see and experience these magnificent creatures in Belize. During the full moon period between March and June, visitors get the unique chance to swim with these sharks. This is a once-on-a-lifetime experience, if you're lucky!
Located in the Lighthouse Reef Atoll, the Great Blue Hole may be the top attraction of Belize. Although, it's not hard to see why. This iconic sink hole is visible from space and located within the midst of the greater Belize Barrier Reef. Besides, this site is home to several species of sharks, including bull sharks, Caribbean reef sharks, and the elusive hammerhead sharks. A dive and snorkel here is certainly one for the bucket list.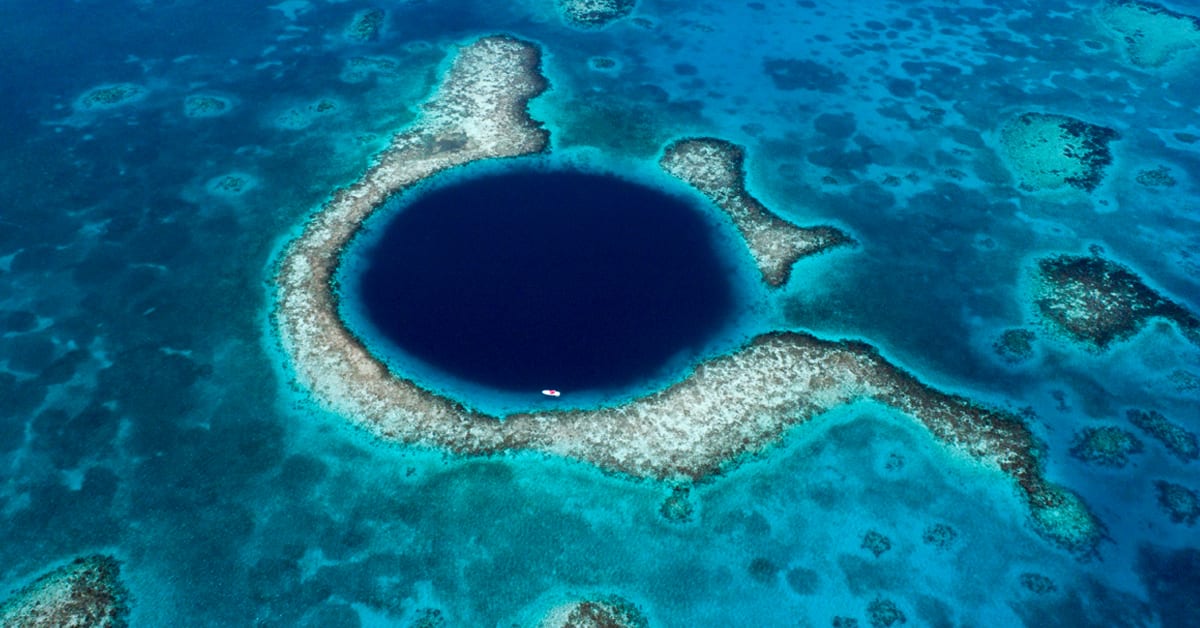 There may be more than 360 species of sharks in the oceans of the world and Belize's pristine waters, magnificent barrier reef, atolls and mangrove estuaries are home to a few of these. Among the sharks of Belize seen scuba diving in Belize with Splash Dive Center? You can spot the black tip shark, bull shark, lemon shark, nurse shark, or reef shark when diving the Half Moon Caye Wall! This spectacular diving site hosts deep gullies, swim-throughs, and overhangs; not to mention, an awe-inspiring mix of gorgonians, sponges and hard corals. A little further on you can find the colony of garden eels gently waving in the like sea grass until you draw close and they retract below the sand. Below, check out a curious Reef Shark from the park's protected area co-manager, Belize Audubon Society!
To learn more about the sharks in Belize or book a tour with Splash Dive Center, visit their website.