Sails up, ropes in, friends and family aboard….and we're off!
It's the sailor's life for you in Belize. While it may not be the most conventional way of seeing a country, it is certainly one of the most fabulous. You can go at your own speed, set your own route; it's all up to you!
Sunset and sunrise are your personal markers of time. Rise at the crack of dawn and watch the sunrise before going for a morning dip.
What to expect
Spend your days basking in Belize's sub-tropical heat, relaxing and taking in the scenery. More than 180 nautical miles long, the Belize Barrier Reef is your constant companion as you head due South. The Maya Mountains on the horizon make for a breathtaking panorama. Be sure to keep your eyes open for dolphins and manatees along the way!
The best part of sailing is the ability to stop for a swim or snorkel whenever you please. Belize is home to over 300 species of fish and 100 soft and hard coral and sea life. On your snorkeling encounter, you are bound to see vibrant, lively fish and colorful corals along with possible sightings of sharks, rays, and loggerheaded turtles, making for an exhilarating encounter.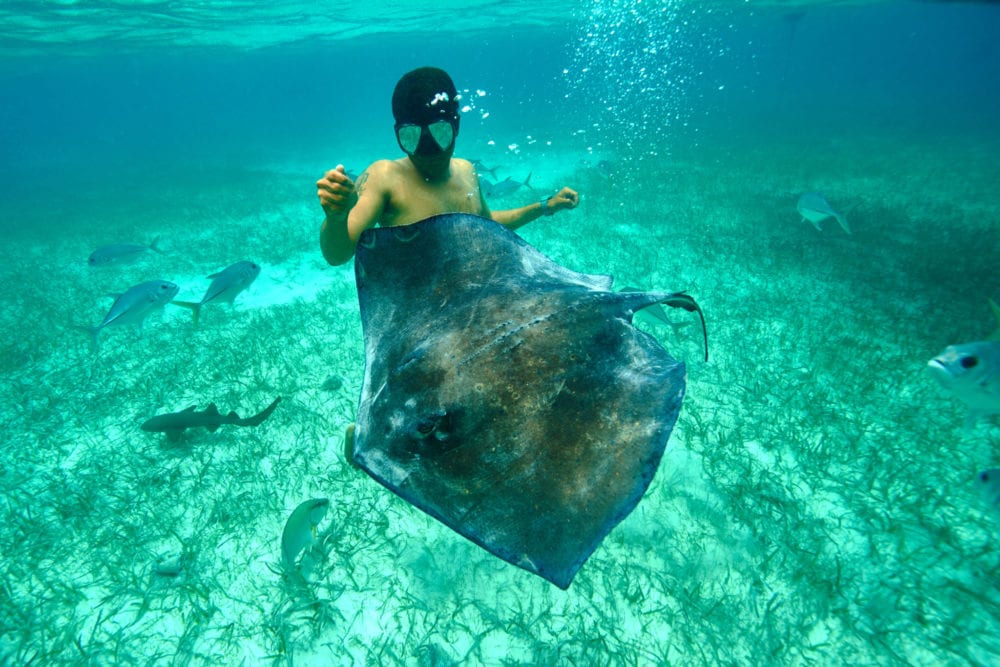 Sailing in Belize's waters can be done aboard your own vessel or on a rented vessel from many local boat charters available. If you would like to sit back and relax, book yourself on a guided tour or hire a skipper to join your crew. The local skippers and guides, know the coastline like the back of their hand and will be able to guide you to some of the most spectacular shores and hidden gems to catch lunch or dinner.
So what are you waiting for? Let's set sail in Belize.
Original Article Written by: Louise Roe
Similar Articles:
Fly Fishing 101
The Great Blue Hole
Must do's in each district