It's officially October, and with the first cold front for this fourth quarter of the year in Belize, we are craving warming and filling dishes. To warm us up, Victoria House Resort shares one of their Fall recipes with us – Fisherman's Soup. The luxury resort has recently reopened, as did Belize, and are celebrating with incredible offers to welcome guests back. Coupled with beachside views of the Caribbean Sea just outside your door, luxurious bedrooms and the outdoor infinity-edged pool, this hotel is high on our list of re-openings we are excited about.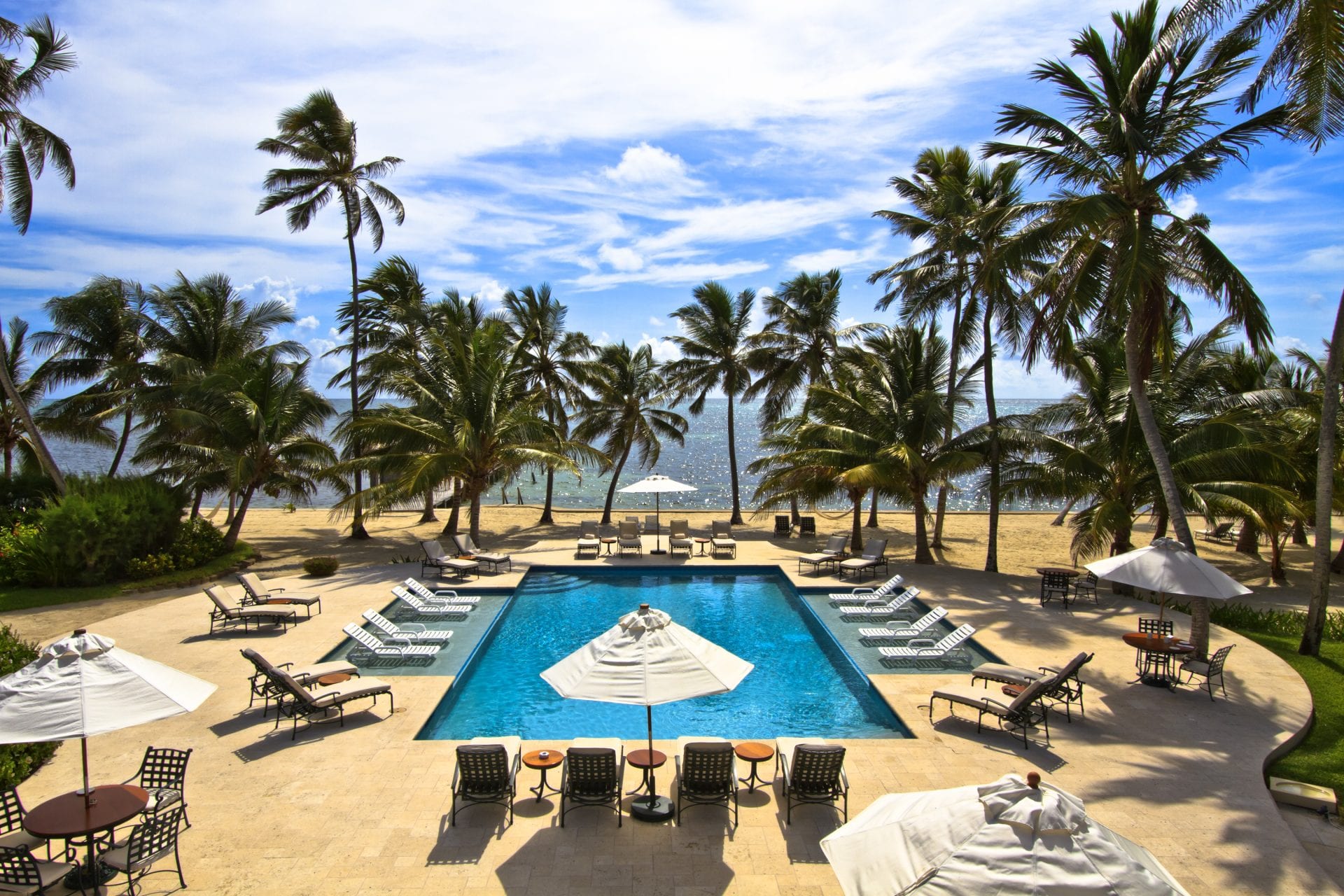 Not to mention, the food at this resort is amazing too. From a private candlelit dinner on the beach to a freshly prepared ceviche and cold beverage at the beach bar, everything is possible at Victoria House. Besides, their three restaurants use only the best local and seasonal produce, meaning you can be as casual or luxurious as you'd like.
However, for those that cannot make it just as yet, we know food can take you to a different place. So we are sharing one of their signature recipes, courtesy of the Flavors of Belize Cookbook. This recipe will not only warm your soul, but transport you to the beaches of Ambergris Caye. That is, until you can be there for yourself. Try out their Fisherman's Soup for yourself whilst planning your next vacation to Victoria House.
Fisherman's Soup
Ingredients
3 tablespoons olive oil
3 teaspoons minced garlic
Pinch of crushed red pepper flakes
1 1/2 cups calamari
1 1/2 cups snapper filet, diced
12 shrimp, medium sized
3 cups fish stock
1 1/2 cups marinara sauce
1 1/2 cups steamed vegetables, diced
3 tablespoons unsalted butter
Pinch of chili powder
Salt and freshly ground black pepper, to taste
Cilantro, for garnish
Green onion, for garnish
Directions
Heat olive oil in a stockpot and sauté garlic until golden. Add red pepper flakes, calamari, snapper and shrimp. Add fish stock, marinara sauce and steamed vegetables, Bring to a boil and simmer, covered until the seafood is cooked. Incorporate the butter, add the chili powder, salt and pepper. Garnish and serve.
Serves 3 to 4
For more warming recipes this Fall, check out the Flavors of Belize Cookbook.  And for those ready to escape to Victoria House, these are all the offers you need to know  about.