It's summer, and you're likely to hit the road this year with your clan as the closest travel season to normal we've had since the onset of COVID. So chances are, somewhere that has enough activities to keep everyone entertained is the winning edge for you and your family. After two-and-a-half long years of being practically grounded in your hometown, we've got the cure for your family to vacation, spread out, and get some time alone. Meet Belize. It's the Central American country that's not a Caribbean island, but it may very well be. In Belize, there's a mellow, eco-conscious vacation vibe that still feels like a glimpse back in time.
Take it one step further past Ambergris Caye, Belize's number one destination, and you'll meet water on both sides—the palm-tree-lined Caribbean beaches to the East and the mangroves along the lagoon facing the mainland to the West. Voila, you're now on the Placencia peninsula. Spread across 12 acres, there's one resort taking the hassle out of planning for families who want a luxurious, all-inclusive tropical getaway. One that's also built for vacationers craving a fuss-free beach break.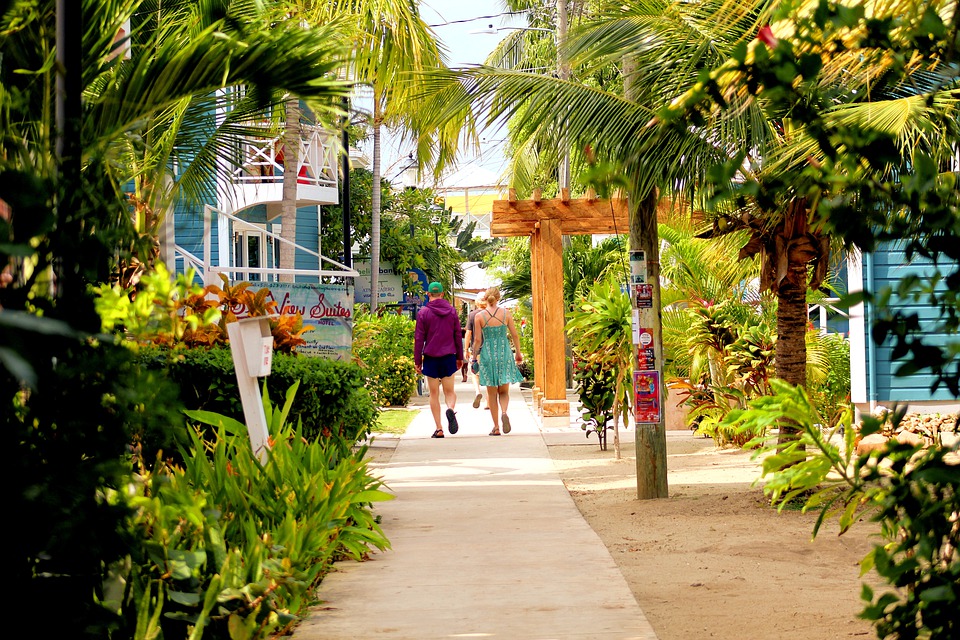 Stretching for 16 miles, the Placencia Peninsula juts out from Belize's southeastern coast as a true beach-holiday strip. Its beaches were hailed 'perfect for peace and quiet' by Lonely Planet, and resorts have certainly taken note. At its point, you'll find the once-sleepy fishing village of Placencia, which is blossoming into an increasingly popular beach town with every passing day.
Besides the strength of Placencia is its warm and welcoming people, it's also a laid-back character with direct access to eco-adventures—both offshore and in the jungle. But what if your family is looking to simply exist on a property? Dad cozies up into a reading nook in a beach bungalow. Mom suntans on the beach with a mango-rita en route. The kids are bouncing between the kayaks and stand-up paddleboards. Meanwhile, grandma and grandpa are too busy playing a game of pickleball to notice. Indoors and out, travelers will find much to love about the peninsula's family-friendly attractions—especially while staying at Sirenian Bay Resort & Villas.
Why Sirenian Bay
Overlooking a strip of private beach and the Caribbean Sea in the village of Seine Bight, Sirenian Bay's all-inclusive beach bungalows and sprawling villas are a great option for families, including multi-generational ones. There are 12 bungalows and four beach villas, the latter comes with a private pool for each, which is reminiscent of how owners Brian and Brenda Montgomery do things: bigger in Texas. Sprawling mock hacienda villas are named after marine life, like the manatee and seahorse, with decor to match.
"We just want you to come and enjoy a totally relaxed environment that feels like you're with family at your second home, all while enjoying the experiences of Belize," says Brian.
Island excursions and guided hikes are an absolute blast with Sirenian's sister company Captain Jak's, but this summer, we're talking about a hotel that also offers a variety of activities you can choose to do on impulse is ideal. Picture poolside limbo contests, pop-up ice cream stands with Tutti Frutti gelato, and movie nights on the golden sands of Placencia. There's a full-service gym, mini-golf course, a wine cellar, rooftop bar, organic garden, and soon, garden-view rooms to come. So if an all-inclusive fuss-free beach break is the only solution to your family travels this summer, answer with Sirenian Bay in Belize.
Images courtesy Sirenian Bay Resort & Villas.