Many people turn their attention to Belize with the intention of investing in a beachfront property. Celebrities like Francis Ford Coppola, Madonna, and Leonardo DiCaprio have popularized Belize as a beach paradise, but this country's real estate market is significantly more diverse than that. The good news is that there are promising properties throughout both the North and South of Belize — and diverse opportunities suitable for a range of situations and budgets. The trick is finding out what you want the property for and where you want to invest.
Southern Belize: Coastal Property With Culture and Character
Stann Creek District: Dangriga, Punta Gorda, Placencia
Southern Belize hasn't gotten as much attention from investors as the north has, but that's an opportunity in its own right. The land here tends to be much cheaper than in more developed tourism regions, as culturally rich coastal towns like Dangriga and Punta Gorda have a lot to discover but largely remain unnoticed by visitors.
The Placencia Peninsula will change that sooner or later. This narrow strip of land offers beaches on both sides and has transformed into one of the most attractive destinations for tourists. It's still not as big as Ambergris Caye or Caye Caulker, but Placencia has a lot of potential for resorts, hotels, and vacation rentals.
Factor in the close proximity to natural landmarks like the Cockscomb Basin, and you're left with an undeveloped region that has a lot of potential for growth. Low property tax rates mean that you can invest in land cheaply, and then wait for prices to skyrocket as infrastructure and the tourism industry play catch-up. Those looking to invest in The Placencia Peninsula have three major settlements to investigate — Placencia Village, Seine Bight, and Maya Beach Village.
One investment space to watch is Hopkins Village, as Sand & Stone Realty — the real estate arm of The Belize Collection — markets their Savannah Homes at Jaguar Reef. Besides a no-obligation-VIP-stay offer, each home is a streamlined process of ready-to-build floor plans ranging from 2,000 to 3,500 sq. ft. with design features that include spacious, open floor plans, expansive outdoor living spaces, and custom furniture made from exquisite local hardwoods.
Northern Belize: The Tourist Hub
Ambergris Caye, Caye Caulker, Orange Walk & Corozal
The hottest properties in Belize tend to be at Caye Caulker and Ambergris Caye, but that also means that these investments tend to be pricier — at least comparatively. These popular destinations are restricted by the fact that they're islands in terms of both costs of development and the amount of property available. But these are popular spots that are only likely to grow in popularity. If you want to invest in a sure thing and aren't worried about getting in on the ground floor, these northern islands could be a good fit. That said, the north has less crowded properties as well. Destinations like Corozal and Orange Walk are a little off the beaten path, but they're popular choices among ex-pats — and thus typically don't involve the chaos of dealing with tourism rentals. Both towns sit near the Mexican border, and Orange Walk sits beside the border with Guatemala as well. The close proximity of both to Belize City will help keep transportation and construction costs low if you're looking to purchase a property and then develop it.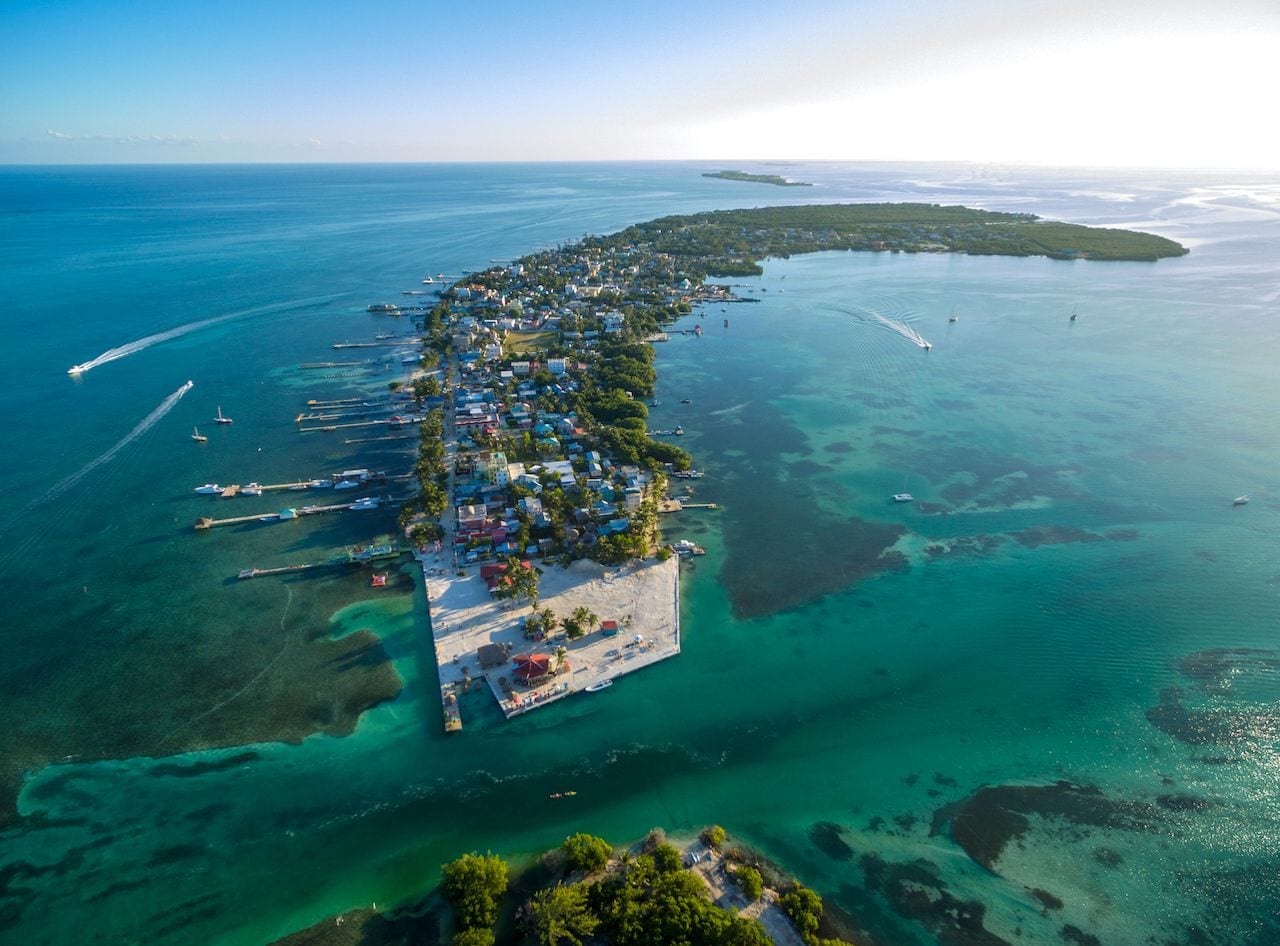 Approaching Your Investment Smartly
The biggest choice isn't where in Belize you invest but rather how you choose to invest. While Northern Belize is generally the more in-demand region for real estate, Southern Belize has its own fair share of tourism hot spots as well and can allow you to potentially stretch your dollar further. In either case, investors who really want to make the most money will realize how broadly open the market is — and that presents opportunities for residential and vacation rental opportunities, but there are also viable options for working with undeveloped land or commercial real estate. And now — before Belize's real estate market has hit the saturation point — is the time to invest.