Listed among the popular productivity and mindfulness goals for 2022 are niche bucket list-esque items, like dive, that round up our New Year's Resolutions. Some may border on the generic – health, finance – while others are dreams people have held onto for years. If the past couple of years has taught us anything, it's to embrace life to the fullest. For many, that means to Go Big in anything you do. One way you can maximize your 2022 in the adventure department is to finally become a licensed scuba diver.
To avid divers, the pastime could easily be considered an immersive hobby with a strong cult-like following. This is why when you feel that itch to graduate from a snorkeler to a diver, you've probably found one of your greatest joys in life. 2022 could be the year you take the plunge (pun intended) and get your certification. Better yet, kill two birds with one stone and get certified in Belize – your other bucket list item for 2022.
We know the country is already on your "places to visit" section on your New Year's Resolution, but we say get certified to dive. I mean, might as well enroll in some Scuba Diving Courses while you're here right? It seems the small Caribbean country was made for scuba diving. Boasting a 180-mile long barrier reef – the longest on this side of the world – Belize acts as the perfect school ground for learning to dive. The reef is already a UNESCO World Heritage Site and includes the fan-favorite Great Blue Hole. With hundreds of species of fish, it's undoubtedly considered one of the best dive destinations in the Western Caribbean. (Jacques Cousteau said so himself.) 
When choosing where to get certified in scuba diving while in Belize, there are plenty of options to choose from. However, Placencia makes both a great base for marine activities as well as mainland activities for travelers to enjoy. Sitting about two hours away from Belize City, Placencia's close affinity to the sea makes the entire process convenient. Once you've found your way to the southeast coast, it's time to learn from the best.
As Belize's premier diving center, Splash Dive offers PADI (Professional Association of Diving Instructors) Scuba Diving Courses in addition to the marine tours they conduct. The center is headed by the formidable Patty Ramirez, who holds the highest rating of a PADI Course Director. Splash Dive lures in guests with their state-of-the-art facilities and extremely knowledgeable guides. The center then hooks them in with life-changing marine tours, converting guests to dive enthusiasts once they see the eclectic life beneath the surface. Being a PADI Five Star Resort, Splash Dive offers courses for Beginners all the way to becoming a Divemaster.
What can diving offer you? Apart from allowing you to enjoy the throngs of parrotfish, lobster, hammerhead sharks, stingrays, turtles, and more, the courses benefit those interested in digital photography. Interested in wreck diving? Splash Dive caters to that, too. Whether it's learning about coral reefs or finding elusive whale sharks, you won't be disappointed with your Scuba Diver Trainer.
If you're vacationing in Belize and want to see what the hype is all about, the beginner's course with Splash Dive can be completed in just 2 days. And it's good for life! With this certification, you can dive anywhere in the world to a maximum of 40 feet deep. The minimum age is 10, so your kids can get in on the action, too. 
Splash Dive now offers the option to learn the material online, having rolled out e-learning courses. You can enroll prior to leaving for your vacation so once you hit the waters in Belize, there's no time to waste! The dive center currently offers, the PADI Scuba Diver/Open Water Diver, PADI Adventures in Diving/Advanced, PADI Nitrox, PADI Digital Photography, Dive theory online (for Divemaster training), Instructor Development Course, and for periods of inactivity, the scuba review.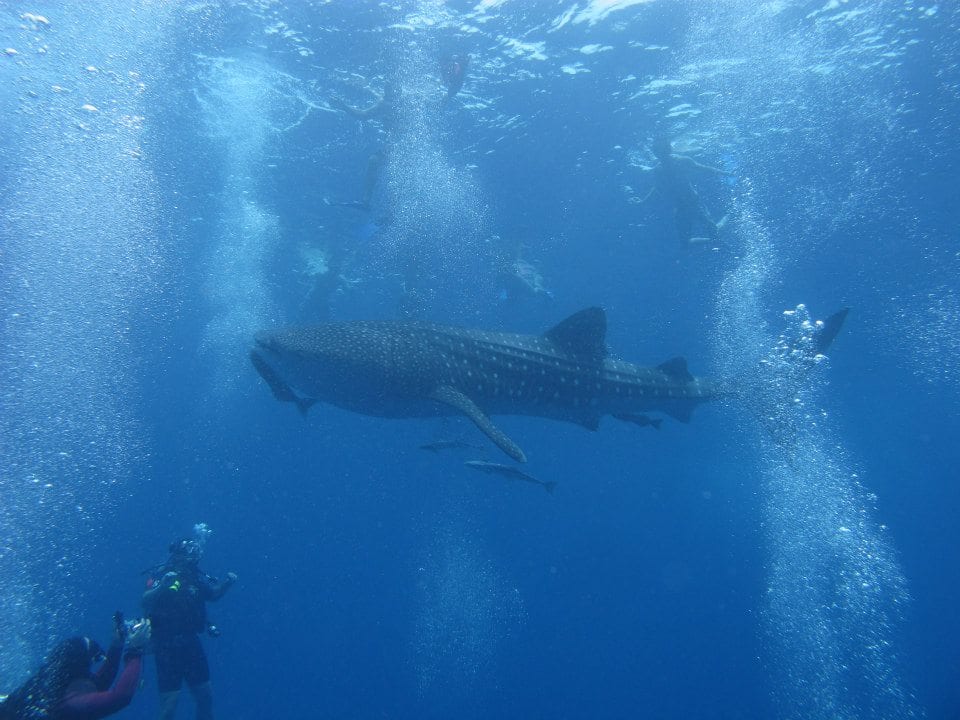 Becoming a diver in 2022 isn't only a great personal detail to brag to friends, but you'll be able to appreciate the world below the surface a tad more. Besides, by the time Whale Shark Season in Belize rolls around in the New Year's springtime, you'll be good and ready to swim (and dive) with the gentle giants.