Whether you are a shrimp, conch, or lobster lover, making ceviche is the ultimate Belizean appetizer and snack. In fact, the best Belizean ceviche is made with fresh raw conch and there's nothing better than enjoying it with some fresh homemade chips on a hot, sunny day. Known for having the second largest Barrier Reef in the world, Belize is an abundantly blessed nation when it comes to seafood. Indulge in fresh seafood in Belize with this recipe for Belizean Conch Ceviche here.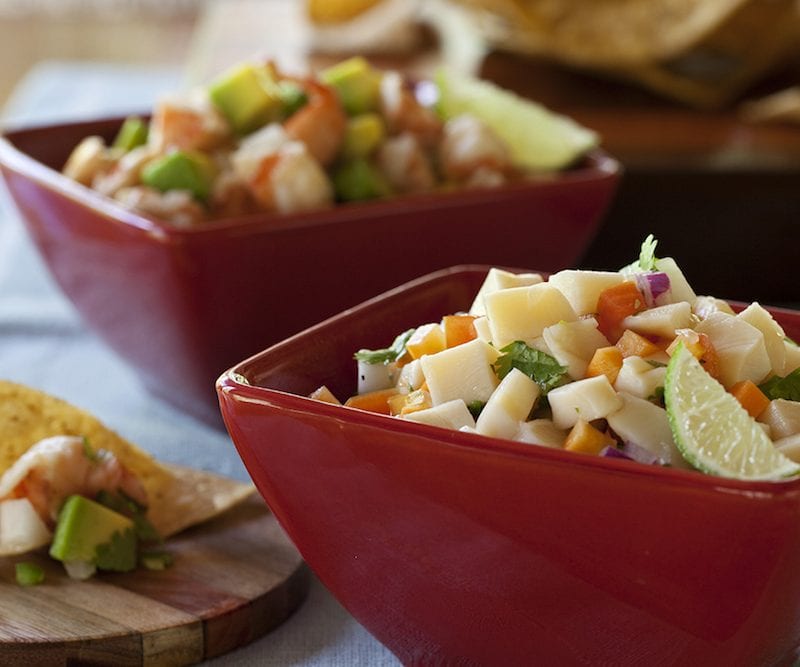 Conch Ceviche
Conch Ceviche
1-pound conch, trimmed, peeled, diced
2 cups tomatoes, deseeded, diced
1 cup cucumber, deseeded, diced
1 cup onion, diced, rinsed with cold water
½ cup cilantro, minced
1 habanero pepper, deseeded, minced, optional
12 large limes, juiced
Salt, to taste
1 teaspoon freshly ground black pepper
Directions
Wash and clean the conch thoroughly before dicing. Combine all ingredients and season to taste. Let stand in the refrigerator for 1 hour or more before serving. Immerse yourself in the Belizean cuisine and enjoy this delicious seafood plate.
*This Belizean recipe for conch ceviche is an excerpt from Flavors of Belize, Second Edition.
Similar Articles:
Seafood Recipes
Top Chefs in Belize
Cafe's in Belize