What's better than going on vacation to an idyllic refuge in the Caribbean? Answer: going on vacation to an idyllic refuge in the Caribbean that's more than just an island. For those unfamiliar, Belize was long known as British Honduras. You see, the simultaneously Central American gem—measuring no bigger than Wales—was the last United Kingdom crown colony in the Americas. Belize shares a northern border with Mexico and is otherwise surrounded by Guatemala, but it's also Caribbean in its own right and even a member state of CARICOM. Not to mention, the only country in Central America whose official language is English. It's also a destination that takes US dollars, making this underrated adventure hub one of the best places to ease back into Caribbean travel.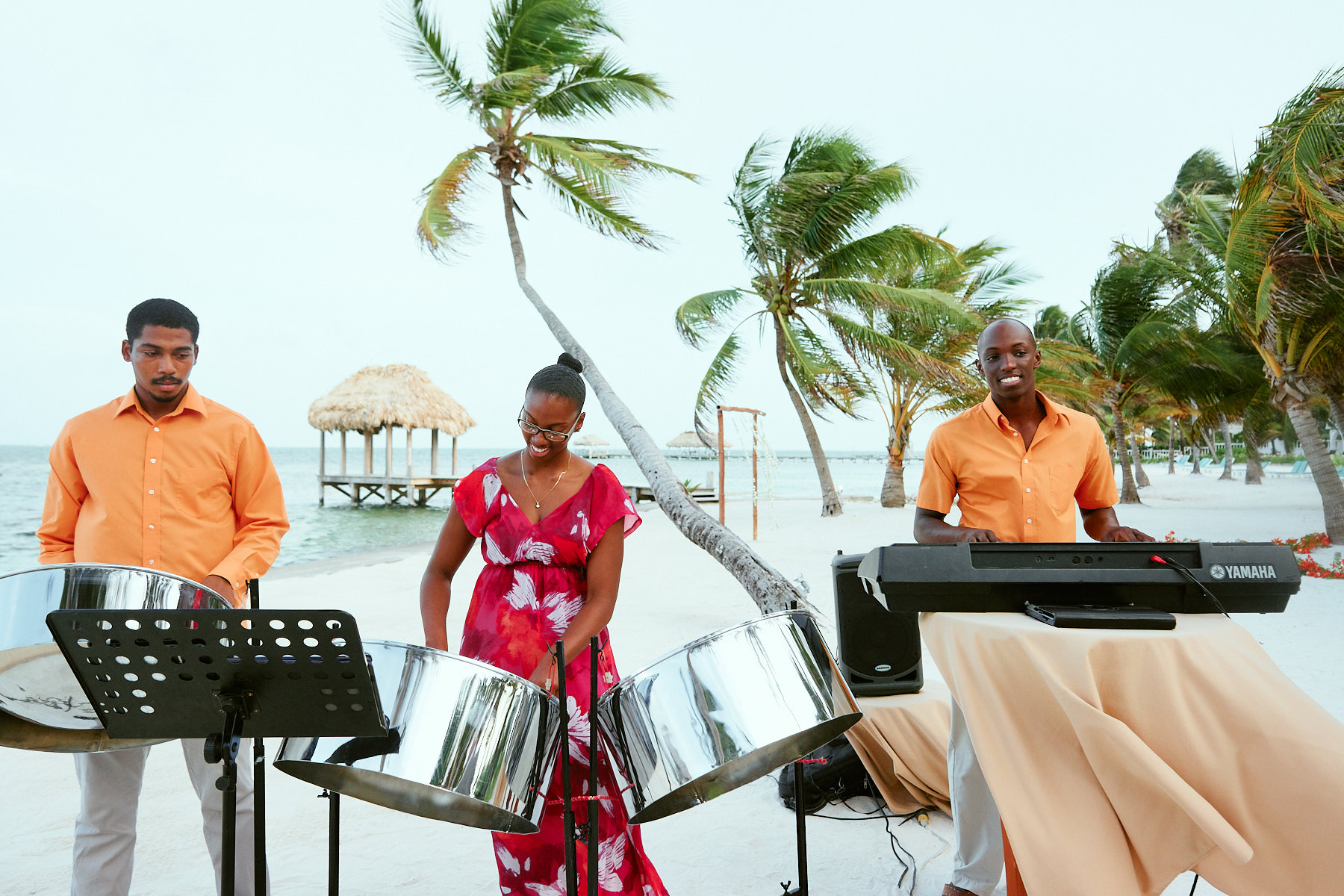 Although, the paradisiacal promise is more than just a pretty face. The country pulls heavily on a nature-based tourism product, but cultural tourism is the underdog ready to come in, guns ablaze. Like most Caribbean nations, tourism is a mainstay in the country at over 40% GDP, and Belize is buoyed by one of the region's fastest rates of tourism growth.
Stick to its 175-mile coast for a taste of the Western Caribbean
That dichotomy exemplifies Belize's product, which is really two different destinations: verdant, tropical rainforests and postcard-worthy beachy outposts like the popular Ambergris Caye and, more recently, the sizzling area of Placencia. All eyes are trained on the Atlantic, which lines a 175-mile-long coastline facing the Western Caribbean. Fishing towns and villages—reliant on the bounty offshore long before tourism came into the picture—feel far more Caribbean than Belize's innermost corners, which border our Central American neighbors and pull on Yucatán flavors. After all, we're the only Central American country without a Pacific coastline.
Surf breaks over coral-rich waters just off the coast, thanks to the UNESCO-attested World Heritage Site: the Belize Barrier Reef Reserve System (BBRRS). Waves lap like rhythmic Garifuna Drums against the soft, sugar-like sands of Belize's Southern Coast, where its Caribbean side feels most prevalent; thatch and wooden structures in Hopkins, Placencia, and Dangriga culminate a rustic coastal vibe. There are ramshackle structures, rum, fine-sand beaches, and an almost narcotic atmosphere of barefooted nonchalance.
You see, the extraordinary diversity of Belize's tiny population (about 400,000 now) allows Belizeans to be doubly proud of their heritage—once for their family's background (Maya, Creole, Garífuna, Mennonite, etc.) and again for their country. But Southern Belize is nicknamed with rafts like being "Kulcha Capital," for those of us big on culture and not crowds. While the Kriol people—descendants of African slaves and British slave masters—make up about a quarter of the Belizean population, the stronghold of the South lies with the Garinagu.
An estimated 17,000 Garifuna people, or Garinagu, live in Belize as just 6 percent of the population yet make an indispensable addition to our culture. So much so, UNESCO declared the Garifuna language, dance, and music masterpieces of the Intangible Cultural Heritage of Humanity with a 2001 proclamation.
Here's the abridged version of the Garifuna history: A nasty storm hit the Lesser Antilles in 1635, capsizing two ships carrying slaves from West Africa. Survivors scrambled ashore in Saint Vincent and eventually mixed with the local Arawak and Red Carib tribes. Those that survived the war against Spanish, French and British colonizers in the 1790s were exiled, barely surviving the trek to Honduras. Seeking refuge at last in loaded dories, the Garinagu arrived in 1802 before being granted asylum on their third try to enter the country.
Bound to the South as a conditional stay, Garifuna culture runs rich in the unpaved streets. Today, Garifuna culture is expressed in energetic dügü drumming sessions and passionate punta dances and fragrant culinary delicacies such as sweet cassava pudding and lobster stewed in spiced coconut milk. Learn the language at the only Garifuna-language school in the country, found in Dangriga; lunch on fresh-fried snapper that's washed down with a cool Belikin beer; and soak in the magical melange of colorful wooden homes and reggae beats.
The breadbasket of the Caribbean?
Only three Caribbean countries—Guyana, Belize, and Haiti—produce more than 50% of their own food, which highlights how fresh and local a foodie can really get in this country. Undoubtedly, the most important local economic activities for the Caribbean population, in terms of food sustenance and household incomes, are fishing, agriculture, and small-scale tourism, which depend directly on the conservation and health of the ecosystems.
After all, food is an entry point into West Indian culture. If you're willing to test this theory, you'll hear "Weh I could offer you fu eat?" when visiting any household.
The result is the full advantage of our local produce: buttery avocados, fatty coconut-laced baked goods, seemingly sugar-sweetened pineapple, and hand-picked bunches of bananas. Citrus groves line scenic highways that weave between river valleys; rainwater is distilled into single-estate rum, and predominantly Arabica coffee flourishes under the cool shade of Mayan rainforest. There are days-long food festivals, like the celebratory open to Lobster Season and peak of harvested Cacao, with plenty of food tours sprinkled across the country.
Go from (organic) cacao bean to chocolate bar in San Pedro with Belize Chocolate Company; take corn kernel to coconut oil-swept (and salted) corn tortilla in San Antonio Village; taste sugarcane—harvested just 2 hours prior—turn into Copalli's Barrel Rested rum.
Mother Nature's best-kept secret is the perfect location in the Caribbean for foodie travelers seeking an authentic culinary experience.
But most of all (and likely, the part best), Belize isn't the just Caribbean. It's Central American too, with the beating heart of the Mundo Maya, the Mayan world — not just the most spectacular abandoned cities on earth, replete with forests of pyramids, temples, and stelae, a testament to the high culture of the Classic Maya, but also the modern-day Yucatec, Mopan, and Q'eqchi' Maya people.
You might hear the language, especially in the slow and steady Toledo District, but every Belizean speaks Creole. English is the official language, although our Caribbean lilt—liquifying hard consonants that essentially chop and contract our words—is unmistakable.
Frill-free exploration
Meandering rivers lead to untouched jewels, like epic rushing waterfalls. Hiking trail after hiking trail is watered with jungle cascades that lead to 360 vistas. A touch of Yucatec graces our interiors, and a lot of Caribbean clichés speak to everyone's beach-craving lazy bone. There's the "eternal cool spot" of the cenote springs, like St. Herman's Blue Hole National Park at a near-constant 26C, and the magnificent Great Blue Hole offshore as our crown jewel.
The second-largest barrier reef lies like a string of (protective) pearls against the length of the country's coastline. But look closer inland: The nearly 540,000-square-foot Chiquibul Cave System is the largest in Belize, the longest in Central America, and a treasure trove of geological and archaeological wonders.
In short, Belize truly is the best of both worlds—with a Caribbean side for every sunbather and dramatic lush landscapes worth days of exploration amidst a paucity of frills. Both bring their own cultural and natural allures. It's not The Bahamas. It's not St. Lucia.
It's Belize.